John Stamos Extortion Trial Going to Jury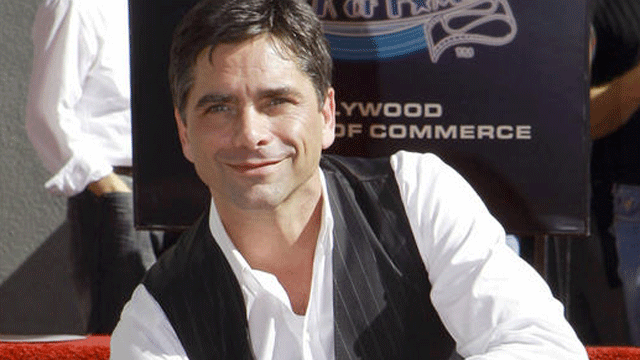 Federal jurors are preparing to consider whether a small-town couple in Michigan tried to swindle actor John Stamos out of $680,000 (euro535,000) by falsely claiming to have photos showing the "Full House" and "ER" star using illegal drugs while surrounded by strippers and underage girls.
Attorneys were expected to make closing arguments Thursday in the federal trial of Allison Coss and Scott Sippola, both charged with conspiracy and two counts of extortion for allegedly threatening Stamos through e-mail that they would peddle 6-year-old compromising photos of him to magazines if he didn't pay them. Jury deliberations would begin afterward.
Defense attorneys argue that it wasn't a crime to make a business deal. But prosecutors say it was a ruse, and a major issue at trial has been whether the pair ever had an incriminating photo of Stamos.
Prosecutors say they didn't, and two FBI agents testified they never found any while searching the defendants' home and vehicles after their December arrests. The defense insists the couple did, and an ex-boyfriend of Coss' testified he had seen several photos showing Stamos and what appeared to be cocaine.
Coss testified Wednesday that while she and Sippola lied repeatedly to Stamos in e-mails threatening to sell images to celebrity tabloids, she did have a photo of him using drugs. Coss, 24, said she last saw the photo about a week before she and Sippola were arrested.
Stamos testified Tuesday and insisted knowing all along that no photos of him using illegal drugs existed.
Sippola has not testified.
If convicted, the Marquette couple could get up to five years in prison on the conspiracy charge and two years on each extortion count.
Stamos and Coss met in 2004 in Orlando, Florida. Stamos said he was there unwinding with friends after a painful separation from his wife, actress and supermodel Rebecca Romijn, whom he later divorced. Coss was a 17-year-old high school student, but Stamos said she told him she was a college student on spring break and he met her at a club where patrons had to be at least 18.
Coss said the two ended up at Stamos' hotel suite. She said one of several photos she and a friend took that night showed him "doing a line" of cocaine.
She also repeated the allegation made by her attorney in opening statements that Stamos stripped and sat in a hot tub with the scantily clad Coss -- something Stamos denied Tuesday. She also said Stamos made sexual advances as they kissed on a bed in his room.
"After that night, I didn't have a great impression of him," Coss said.
Both Stamos and Coss said they maintained an e-mail relationship, and Coss said her opinion of him changed over the next few years.
She said she started dating Sippola in 2008 and he was the one who proposed selling pictures of Stamos to tabloids. She said she initially was reluctant but eventually went along.
Coss said they investigated the potential value of embarrassing photos, sounding out several publications. Coss, who has a degree in criminal justice, said they even researched the legal definition of extortion and concluded they weren't breaking the law.
Coss said she began sending Stamos e-mails falsely saying a man was claiming to have incriminating photos of her and Stamos. She and Sippola eventually posed as "Brian L," who said in e-mails he'd been offered $780,000 in a tabloid bidding war but would let Stamos have the pictures for $680,000. In fact, the publications had made no such offers, Coss said.
She became emotional during the cross-examination, as Assistant U.S. Attorney Paul Lochner challenged her contention that she had preferred selling the images to Stamos instead of tabloids partly because she considered him a friend.
"You wanted not to hurt him, yet you were willing to take $680,000 of his money?" Lochner asked. "What kind of a friend does something like that?"
After pausing to compose herself, Coss replied softly, "Not a very good one."
Stamos contacted the FBI in late November.