NHTSA Investigating Dodge Caliber Stuck Gas Pedal Complaints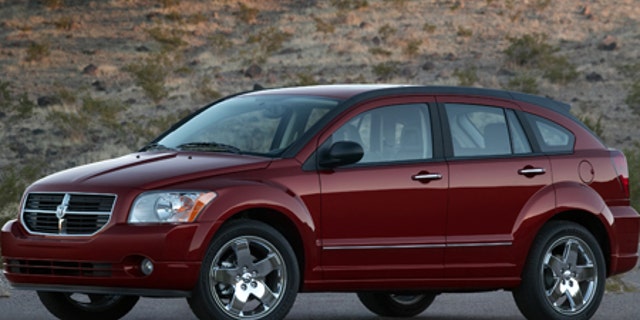 DETROIT — The National Highway Traffic Safety Administration is investigating a problem with sticky gas pedals in 2007 Dodge Caliber small sport utility vehicles.
The company said Monday there have been only five complaints, and it is unaware of any crashes, injuries or property damage linked to the problem. No recall has been issued.
Chrysler said the pedals were made by CTS Corp. of Elkhart, Indiana, the same company that manufactured pedals involved in a Toyota Motor Corp. recall earlier this year.
The automaker said the investigation is in the early stages, but based on the build dates of the vehicles involved in the complaints, the problem appears to be limited to about 10,000 vehicles made during a five-week period in March and April of 2006.
NHTSA said an estimated 161,000 vehicles are covered by the investigation, but a Chrysler spokesman said that's the total of all Calibers built during the 2007 model year. The spokesman did not want to be identified because of company policies prohibiting disclosure.
The automaker says the problem is mechanical and is not an electronic or design issue. Chrysler says it will cooperate fully with the investigation.
All 2007 Calibers were equipped with pedals made by CTS, but the spokesman could not say if some pedals differ from those installed during March and April of 2006.
"We have data that is telling us that there were a certain amount of complaints during that time period," the spokesman said, adding that NHTSA notified Chrysler of the complaints on April 23.
Warranty data shows that Chrysler vehicles with other pedal designs are not affected by the issue, the spokesman said. He would not say if other Chrysler vehicles have the same CTS pedal.
NHTSA said Monday that it received five complaints from the drivers of Calibers with electronic throttle control, which governs the speed of a vehicle when a driver presses on or releases the gas pedal. The reports said that the pedals became stuck and did not return to the idle position.
Four of the Caliber drivers reported they found small parts of the gas pedal known as bushings on the driver side floor. Without the bushings, it is possible for the pedals to become stuck, according to NHTSA.
The Caliber, Chrysler said, is equipped with a safety system that would cut engine power if the brake and gas pedals are pressed at the same time.
The company said people who own 2007 Calibers built from March through April of 2006 can visit their Dodge dealer for a free inspection. Any other concerned Caliber owners also can visit their dealers or call 1-800-992-1997 for more information.