Has the world gone mad? The $215,000 extra for a clock in the new Bentley Bentayga SUV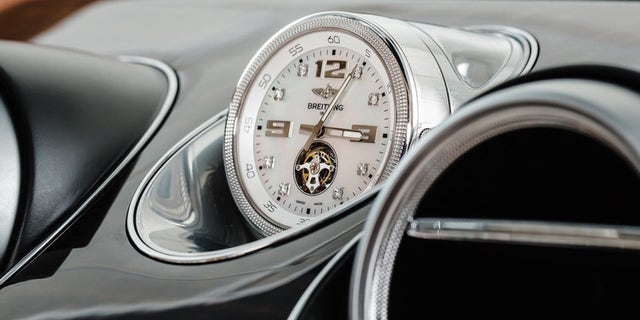 And you thought $150 for floor mats was a bit rich.
British brand Bentley has unveiled the world's most expensive car accessory: a built-in Breitling clock for the dashboard.
At almost $215,000 dollars — on top of the car's $320,000 price tag — it's enough to buy a brand-new Porsche, with some change.
Proving that some buyers do have more money than sense, there is already a digital clock in the car's instrument display.
The Breitling accessory is an option on the world's most expensive SUV, the new Bentley Bentayga, due in Australian showrooms in April.
Bentley claims Breitling can only build four of these particular in-car clocks each year, and two are already sold.
Bentley would not disclose if any Australian customers had ordered the special timepiece, which is made of gold and uses diamonds for the index.