Ford reportedly ready to fire the Mustang Boss 302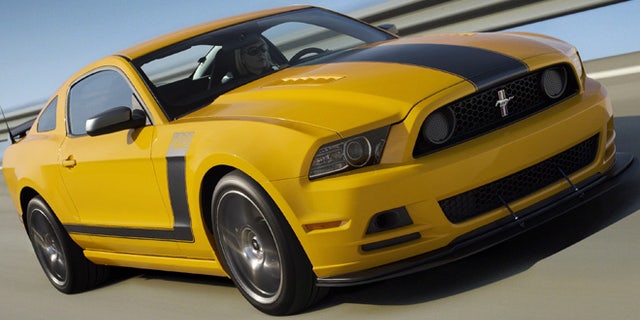 The Boss may not be back.
A leaked order guide for the 2014 Ford Mustang picked up by MustangsDaily.com indicates that the highly regarded Boss 302 version of the car isn't making a return appearance next year, as the company prepares an all-new Mustang for 2015.
Read: Will European sales plan kill the Ford Mustang as we know it?
Introduced in 2012, the $42,995 'Stang features a 444 hp 5.0-liter V8, adjustable track-tuned suspension, functional body kit and hockey stick paint job that apes the original Boss 302 from 1969.
An even higher performance Laguna Sega model is also available that stiffens up the chassis and suspension even further and deletes the rear seats. Its name a tribute to Ford's met goal of building a version of its pony car that's faster around the famed Laguna Seca racetrack than a BMW M3.
Unlike the 200 mph Mustang Shelby GT500, the Boss 302 was designed more for road courses than drag strips and has met with rave reviews from many automotive news outlets, including FoxNews.com. Ford never planned to offer it beyond 2013, but until the order sheet got out fans could at least hope for a contract renewal.
Now, it looks like the pink slip is in the mail.