Ferrari flies through the air as London police seize it with crane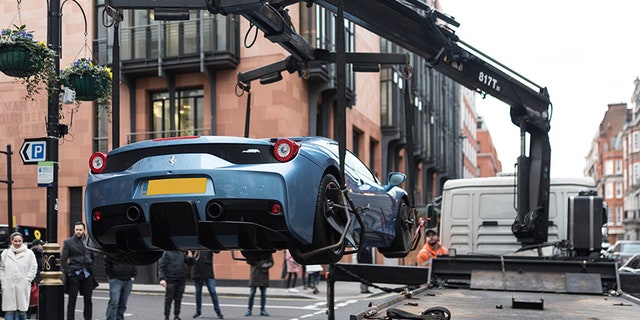 NEWYou can now listen to Fox News articles!
Ferraris often turn heads, but this one made people look up in the air.
Police in London's ritzy Mayfair neighborhood had to use a crane to seize one of the Italian sports cars last week after discovering it was being operated without insurance, according to The Sun.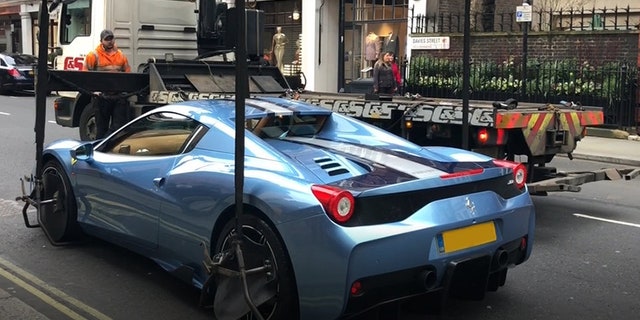 The blue convertible was suspended by four harnesses wrapped under its wheels as the crane lifted it up and onto a flatbed truck.
Amazed bystanders gathered around to watch the impromptu show and record it with their smartphones.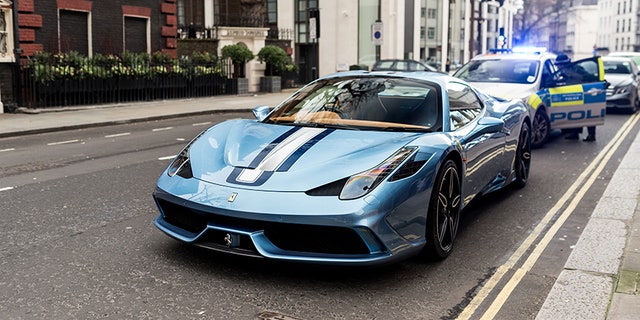 The car was pulled over for blocking the road before police discovered the insurance infraction and decided to impound it.
If convicted of the offense, the driver faces six points on his license and a fine of over $400, which shouldn't be a problem for them.
FOLLOW FOX NEWS AUTOS ON FACEBOOK FOR MORE
The 2015 458 Speciale Aperta is a rare model even by Ferrari standards. Only 499 were made and they're worth well over $600,000 today, so if you can afford one, you can probably swing $400.
Then again, you should be able to pay for your insurance, too.