Feds reportedly failed to investigate reports of GM vehicle shutdowns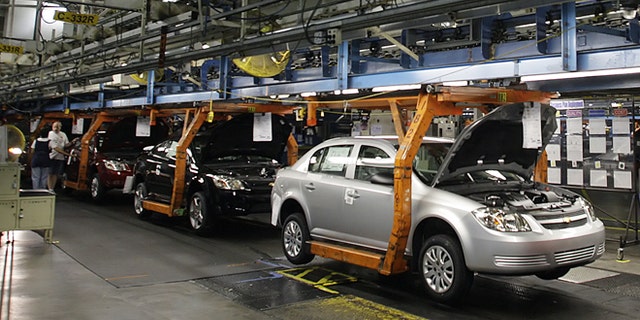 Federal investigators declined for over a decade to investigate consumer complaints about General Motors vehicles that turned off while being driven due to faulty ignition switches, a new report suggests.
The New York Times reported Sunday that an analysis done by the paper showed that the National Highway Traffic Safety Administration (NHTSA) received 267 complaints about the sudden vehicle shutdowns between February 2003 and March 6 of this year, but repeatedly said that there was not enough evidence of a problem to warrant an investigation.
The faulty ignition switches, which can shut off engines and power systems as well as disable air bags, have been linked to 13 fatal accidents by GM. The Times reported that GM's own reports to the agency noted that the cars included in last month's recall had been involved in 78 deaths and 1,581 injuries, though it was not clear how many of those could be linked to the flawed ignition system.
The Times noted that its analysis of complaints was limited to those about cars suddenly stalling, and did not take into account complaints about other possible ignition-tied problems, including inability to start and stop the engine or loss of power steering.
On February 13, GM announced the recall of more than 780,000 Chevrolet Cobalts and Pontiac G5s (model years 2005-2007). Two weeks later it added 842,000 Saturn Ion compacts (2003-2007), and Chevrolet HHR SUVs, Pontiac Solstice and Saturn Sky sports cars (2006-2007).
Earlier this week, the NHTSA gave GM until April 3 to hand over all documents related to the recall to determine if the automaker delayed its response to the issue or withheld information. If it determines either situation to be the case, the agency could fine GM up to $35 million. GM has admitted that it was aware of the potential issue a decade ago, but continued producing the vehicles without addressing it. Automakers are required to inform NHTSA of safety defects within five days of discovering them.
GM says a heavy key ring or jarring from rough roads can cause the ignition switch in those vehicles to move out of the run position and shut off the engine and electrical power. That can knock out power-assisted brakes and steering and disable the front air bags. In the fatalities, the air bags did not inflate, but the engines did not shut off in all cases, GM said.