Faltering Smart Brand Reabsorbed by Mercedes-Benz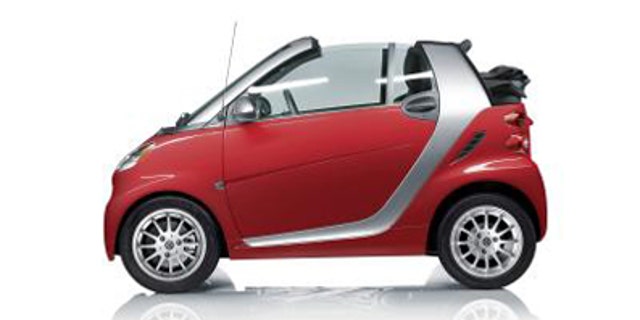 DETROIT – Daimler's Mercedes-Benz USA will take over sales and marketing of the microcar smart USA brand from Penske Automotive Group by the middle of this year, Mercedes-Benz USA and Penske said on Monday.
By the end of the transition period around July 1, the number of U.S. Mercedes-Benz dealers selling smart cars will drop to the mid-50s, down from the current 75 at dealerships owned by the Penske group, a Mercedes-Benz spokesman said.
After the transfer, said Mercedes-Benz USA spokesman Geoff Day, "We have plans to expand that but right now we want to get this transition done as soon as possible."
Plans for a smart five-door hatchback from Nissan Motor Co have been scuttled, said Mercedes-Benz USA.
The next new smart will be developed by the joint venture of Daimler and Renault/Nissan as a global car.
Penske, the No. 2 U.S. dealership group, has been the exclusive distributor of smart in the United States for three years.
Smart sales were robust in 2008 as U.S. gasoline prices hit record levels but have lagged since then. However, sales in January were up 29 percent from January 2009.
U.S. sales of the eye-catching dinky smart fortwo in 2010 were 5,927, down from 14,595 in 2009 and 24,622 in 2008.
The smart fortwo is 106 inches long and about 61 inches wide. That compares with the Toyota Camry's length of 189 inches and width of 72 inches.
The only smart model sold in the U.S. market, the smart fortwo, gets 41 miles per gallon in highway driving, and has a combined highway-city EPA rating of 38 miles per gallon.
Mercedes-Benz USA wants sales of the small smart brand cars to help boost overall fuel economy performance before stricter new U.S. regulations go into force for the 2017 model year, Mercedes-Benz USA said.
"Aligning smart distribution with Daimler, as it is worldwide, is the logical next step for the smart brand in the U.S.," said Roger Penske, chairman of Penske Automotive Group. "This alignment will enable the smart brand to grow through the Mercedes-Benz dealership network."
Jill Lajdziak, smart USA president, will stay on a Penske Automotive after the transition of smart to Mercedes-Benz.
"My focus over the next 90 days is to ensure a smooth transition for our retail owners and dealers," said Lajdziak, adding that her goal is hand "a very strong business over to Mercedes-Benz USA."
The ownership group of 45,000 is extremely passionate and loyal to the brand, said Lajdziak. For those owners, the transition will be seamless, she said.