Could you pull a Mini 26 miles?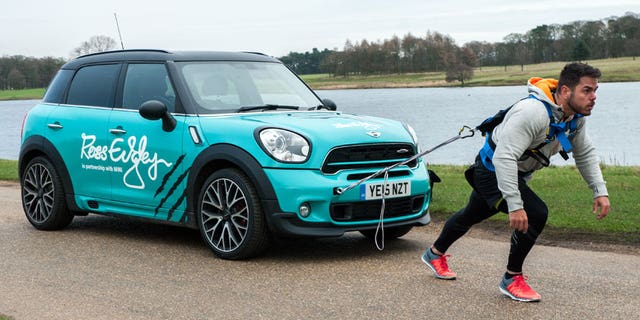 A fitness expert is starting his year with one of the toughest fitness challenges he's ever faced.
Ross Edgley will attempt to complete a marathon while at the same time pulling a MINI John Cooper Works Countryman behind him at Silverstone on Friday.
The unusual stunt will see him walk 26.2 miles on the Silverstone Circuit while strapped to the SUV, which weighs 3,317 pounds.
Edgley, has spent over eight months training for the attempt in the UK, Spain and France. His training regime has seen him consume a specially formulated diet of 6,000 calories per day and work with ex-Olympic sprinter, Linford Christie and two-time World Strongest Man title holder, Geoff Capes.