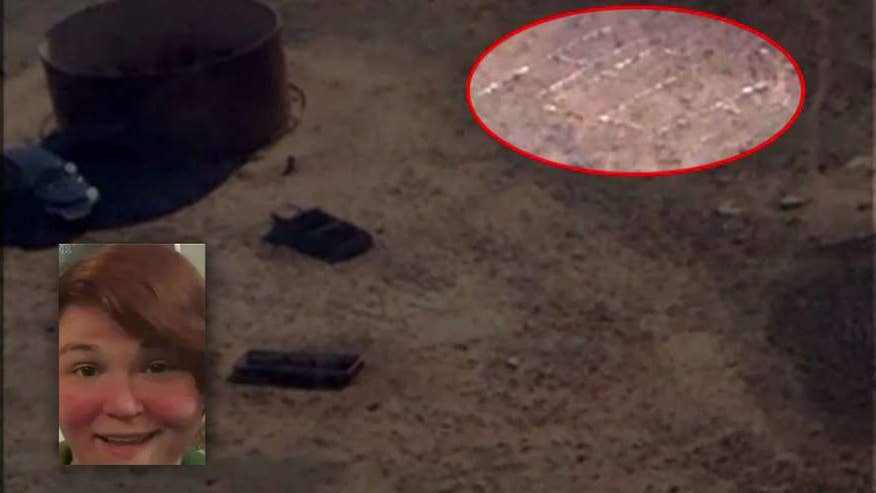 A Texas woman has been rescued after she was stranded in a remote area of the Grand Canyon for five days, running out of food and almost out of water.
Her car ran out of gas near the south rim of the national park, Fox 10 reported.
Amber Vanhecke, 24, called 911, but her cell phone signal dropped, according to Arizona Department of Public Safety. Officials who rescued Vanhecke used their knowledge of the area to pinpoint her location.
A helicopter crew was dispatched with a paramedic on board and spotted the glare of a car. A large "Help" sign could be seen from the air next to the vehicle.
The chopper landed near the car, but no one was found inside. Notes found near the car and written on looseleaf paper said Vanhecke had gone to search for a cell phone signal.
The crew then spotted Vanhecke waving her arms frantically about a mile away from the car. Rangers from the helicopter crew note that her food was gone and her water supply wouldn't have lasted much longer.
"She was smart and prepared. She had food and water in her vehicle for the trip. Even though she was down to her last bit of water, it kept her going. When she left the vehicle, she left notes so we knew where to find her. She did everything right," Trooper paramedic and crew member Edgar Bissonette said.
Vanhecke was treated on the scene for exposure and flown to the trauma center in Flagstaff.
Andrew Craft is a Fox News multimedia reporter based in Las Vegas, Nevada . Follow him on twitter: @AndrewCraft