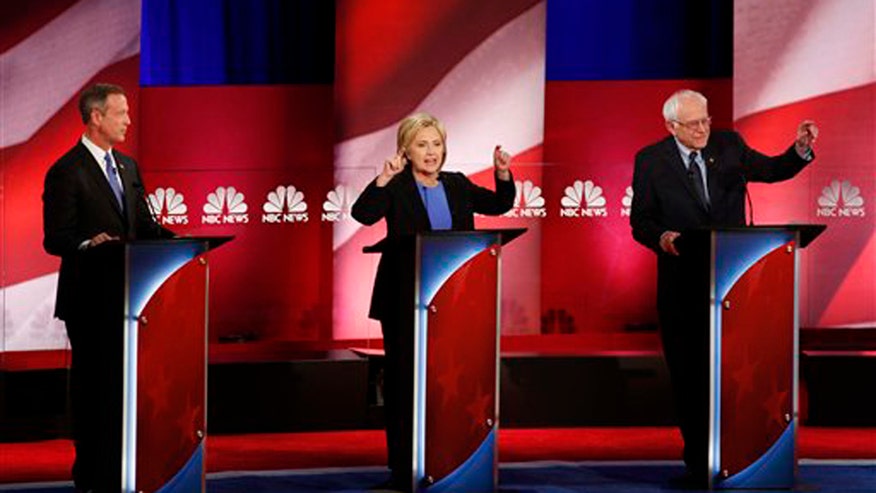 The Democratic presidential candidates will get one more high-profile chance to appeal to voters exactly one week before the Iowa caucuses.
Former Secretary of State Hillary Clinton, former Maryland Gov. Martin O'Malley and Vermont Sen. Bernie Sanders will appear before Hawkeye state voters in a two-hour town hall from 9 p.m. to 11 p.m. ET on Jan. 25 at Drake University in Des Moines, Iowa.
The event is hosted by the Iowa Democratic Party and Drake University, and will be broadcast on CNN.
"Drake University has strengthened its reputation this election cycle as the best venue in Iowa, and perhaps the nation, for political engagement and civil discussion," said Drake University President Marty Martin in a statement. "Our position as capital of the Iowa caucuses has generated countless professional experiences for students and helped prepare them to be engaged global citizens."
Clinton, O'Malley, and Sanders appeared at Drake University two weeks ago, when they participated in the Iowa Brown and Black Presidential Forum.
The town hall comes just over a week after the Democratic debate in Charleston, S.C., where Clinton aggressively challenged Sanders' record in a bid to arrest his rise in the polls.