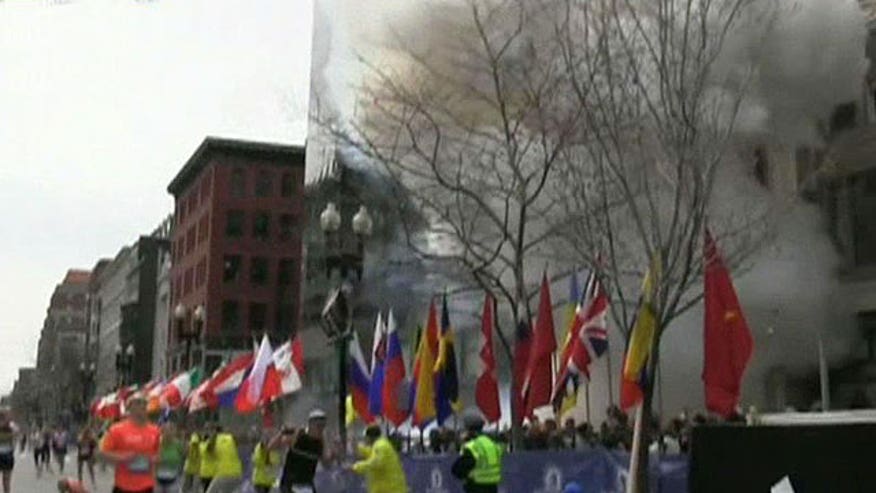 A congressional report on the Boston Marathon bombing raises fresh questions about alleged bomber Tamerlan Tsarnaev's travels to Russia and whether he used the trip to meet up with militants.
The report, released Wednesday by members of the House Homeland Security Committee, said federal investigators "are still working to piece together details" of Tsarnaev's five-month visit to the country in January 2012, but said it's possible that his travel "provided him with an opportunity to make contact with militants in the region."
Tsarnaev was killed days after he and his brother Dzhokhar Tsarnaev allegedly placed twin bombs near the finish line of last year's marathon, leaving three dead and more than 260 injured.
In January, committee Chairman Michael McCaul, R-Texas, and Rep. William Keating, D-Mass., traveled to Russia and spoke with investigative journalists who had looked into Tsarnaev's time in Makhachkala, Dagestan. They told the congressmen that Tsarnaev had attempted to join Chechen fighters and made contact with Mahmoud Mansour Nidal, a known insurgent, the report said. The sources reportedly told the lawmakers that Tsarnaev was "rejected" in part because of "his conspicuously Western style."
But officials at the U.S. Embassy in Moscow told congressional investigators that there was "no evidence" of such a relationship between Tsarnaev and Nidal, and the report says that investigators have determined Tsarnaev likely did not attempt to "go into the forest," a euphemism for joining Chechen rebel groups.
The congressional report comes nearly a year after the Boston attack. It contained little information that was not already publicly known, and was largely based on news articles, congressional testimony and other sources. Still, there was some disagreement among members of the committee over the document, with some lawmakers concerned it contained sensitive information.
The report, in noting communication failures surrounding Tsarnaev's trip, urged local, state and federal law enforcement agencies to better cooperate going forward.
The upcoming Boston Marathon is scheduled for April 21.
The Associated Press contributed to this report.
Click here to read the full report.