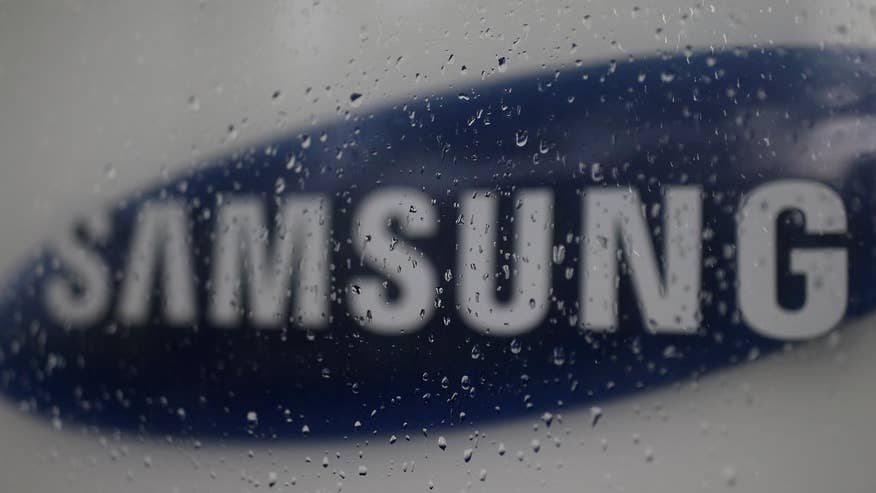 After the Note 7 debacle, the pressure will be on Samsung when it launches is eagerly-anticipated Galaxy S8 smartphone Wednesday. Here's what to expect.
Last year the South Korean tech giant's launch of the Note 7 smartphone quickly degenerated into a PR nightmare of epic proportions. Forced to end production of the troubled phone following users' reports that the phones were catching fire or exploding, Samsung is now working to rebuild its smartphone brand.
The company is also in the spotlight in South Korea after its chief Jay Y. Lee and four former and current Samsung executives were indicted on corruption charges earlier this year.
END OF THE ROAD FOR GALAXY NOTE7: WHAT'S NEXT FOR SAMSUNG?
"This is kind of a make or break moment for Samsung – not only was [the Note 7] a failure and a big black eye for Samsung, but they have also had this ongoing legal trouble with the highest levels of the Korean government," Roger Kay, president of Endpoint Technologies Associates, told Fox News. "They really need a winner right now."
Charles King, principal analyst at Pund-IT, agrees that this is more than just a regular product launch. "Considering the disastrous fires and lengthy recall efforts that marred the Note 7 and hammered Samsung's brand, the stakes surrounding the S8 are huge," he told Fox News, via email. "I'm certain that the company has done all that it can to prevent similar events from happening this time around but I expect many within the company and its partner ecosystem will be holding their breaths."
Reports suggest that Samsung will unveil a 5.8-inch S8 phone and a 6.2-inch S8 Plus. The phones are also expected to harness facial recognition technology and Samsung's new Bixby digital assistant.
SAMSUNG FINALLY HAS ITS OWN VERSION OF SIRI
"Of the rumored new features, support for 'Bixby' is probably the most important since [it] allows Samsung to offer voice-activated functions/services analogous to Apple Siri, Google Assistant and Amazon Alexa," said King.
Kay told Fox News that it makes sense for Samsung to ramp up its efforts around digital assistant technology, but warned that the company has its work cut out. "The competition is led by Amazon and Alexa, with Apple and Siri not far behind, Google are pretty good too," he said. "This is not an easy domain to do well in."
Likely powered by a fast Snapdragon 835 processor, there has also been talk of a new dock accessory called Samsung DeX that lets the phone function as an Android desktop.
WATCH OUT, SAMSUNG: BEST GALAXY S8 ALTERNATIVES
King says that he is "intrigued" by Samsung DeX and also expects to see a sleek new design, including a new "virtual" home button.
A lot of attention has been focused on the S8's screen, amid chatter that the phone will have a curved Organic Light-Emitting Diode (OLED) display. "The OLED screen makes a lot of difference because it's still a distinct advantage – a lot of phone manufacturers still do not have OLED screens," said Kay. "The deep blacks and vibrant colors make it distinct from LCD phones.
Samsung already offers OLED displays on a number of its phones, such as the Galaxy S7 and S7 Edge. Rival Apple, which uses LCD displays, is rumored to be planning a curved OLED display for its iPhone 8.
FOR THE LATEST TECH FEATURES FOLLOW FOX NEWS TECH ON FACEBOOK
The Galaxy Unpacked event starts at 11 a.m. ET Wednesday.
There were raised eyebrows earlier this week Samsung announced a plan to salvage components from Note 7 devices. The company is also considering using the phones as refurbished or rental phones. "Applicability is dependent upon consultations with regulatory authorities and carriers as well as due consideration of local demand," said Samsung, in a statement. "The markets and release dates will be determined accordingly."
Follow James Rogers on Twitter @jamesjrogers