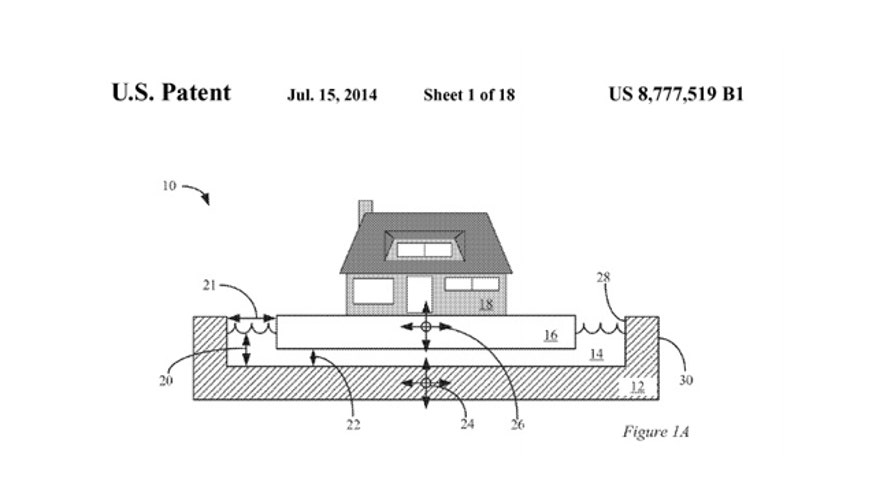 The company that made Marty McFly's hoverboard a reality is eyeing an even more ambitious technology that aims to 'hover' buildings.
Los Gatos, Calif.-based Arx Pax is touting the technology a way to protect people and structures in natural disasters such as earthquakes. The firm is testing what it describes as "isolation of structures from unwanted movement" and has patented a three-part foundation system, which it says will "decouple" an object or building from the earth before disaster strikes.
Like the hoverboard, the technology will use Arx Pax's Magnetic Field Architecture (MFA), which provides magnetic elevation. It will also be integrated into the ShakeAlert earthquake early warning system, which sends alerts before quakes hit.
"Weaving ShakeAlert into our MFA seismic isolation solution provides a valuable new tool to architects, engineers, and developers who are looking for a better way to build in areas affected by earthquakes," said Arx Pax CEO and co-founder Greg Henderson, in a press release. "Our goal is to eliminate structural movement by pinpointing the exact time an object or building's 'landing gear' should retract and activate the hover engines."
The Arx Pax patent provides more details on how the hover technology will protect buildings. The three-part foundation system will include a "containment vessel" which holds a "buffer medium" – potentially fluid, gas, or a liquefiable solid. A "construction platform," which supports the building structure, will float on the buffer material, according to the patent.
"In an earthquake, a construction platform floating on a buffer medium may experience greatly reduced shear forces," the patent said. "In a flood, a construction platform floating on a buffer medium can be configured to rise as water levels rise to limit flood damage."
Tying the technology to ShakeAlert, aims to the prepare buildings for earthquake scenarios. The early warning system is being developed by the U.S. Geological Survey (USGS) and a coalition of universities including the California Institute of Technology and the University of California Berkeley.
ShakeAlert, which harnesses data from seismic networks in California and Washington, has been sending alerts to test users since 2012.
"Arx Pax's new MFA base isolation technology combined with the ShakeAlert early-warning system will allow state-of-the-art seismic protection and vibration control for buildings, operating rooms, highly calibrated instruments and much more," said Jennifer Strauss, external relations officer at Berkeley Seismological Laboratory, in the Arx Pax press release.
Follow James Rogers on Twitter @jamesjrogers