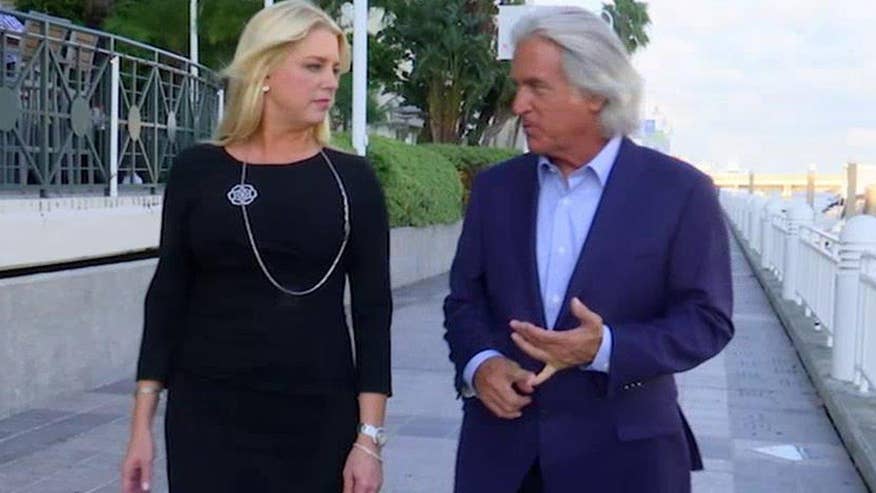 People who worry about money are the most vulnerable to scams that promise quick fixes but deliver only more financial distress. Recently, I spoke to Florida State Attorney Pam Bondi on The Property Man show, she warns there are plenty of unscrupulous people looking to take advantage of others' misfortunes. If you have built equity in your home – particularly if you are elderly – or you are facing a crisis through foreclosure or loss of your home, you need to be smart to stay one step ahead.
Scammers have finely-honed radar for finding people who are desperate for solutions. Individuals looking to refinance as a way to relieve financial pressures like credit card debt are some of the easiest prey. Housing and mortgage fraud spiked when the real estate bubble burst. Here's how to protect yourself and your family.
Don't skimp when it comes to getting advice. Searching the Internet for "low cost" solutions is likely to land you in a high risk situation. Your first plan for getting a loan modification should be to work with your current bank or lender. You may have to invest your time in order to get through to someone who can help, but keep trying. If you decide to hire a lawyer to work on your behalf, call your state Bar Association to make sure he or she is in good standing. A reputable attorney will ask you for a retainer to be placed in an escrow account.
Do your homework. Don't respond to any phone calls, emails or letters from companies you don't already know and trust. Research any company you are planning to work with by calling your local Better Business Bureau and your state attorney general's office.
Read the fine print. Scammers often rely on bait-and-switch tactics. They send stacks of "official" documents for homeowners to sign, and the homeowners are so focused on the numbers that they don't see beyond the promised low interest rate. If you don't read each page carefully before you sign, you could end up transferring ownership of your home to a scammer. Keep yourself, your home and your finances safe. Put down the pen and seek advice from a reputable professional.
Loan modifications do not require upfront fees. If a broker, law firm or individual says it will cost you money to initiate a modification request, run – don't walk – away from the deal. Upfront fees are straight-up illegal, so report these scam artists to your state attorney general's office.
Make sure your money is going to the right people. If you receive a letter saying your mortgage has been sold or transferred, call your original lender to confirm before sending a check to the "new" servicer. Unscrupulous scammers can pretend to be the owners of your loan and collect your payments until you figure out you've been had.
No one's going to do you any favors. Another common scam is when a company or individual offers to help you get out of a foreclosure situation by "letting" you transfer the deed to them so they can make payments on your behalf while allowing you to rent your home from them. They promise you can buy back your house once you're back on your feet. They may even give you a "buyback" agreement. But you're never going to get your house back if you fall for this scam. If you simply transfer the deed without being released from the mortgage by the lender, the scammers will pocket your money and try to sell your house for their own profit. Since they have no intention of making payments, they know it won't be long before the bank kicks you out of your "rented" home.
Finally, if I had to give you only one piece of advice, this is it: When it comes to real estate "deals" – if it sounds too good to be true, it probably is!
Robert Massi joined Fox News Channel (FNC) in 1996 and currently serves as a legal analyst as well as host of Bob Massi is the Property Man, part of FBN's Friday lineup (Fridays, 8:30 p.m. ET / 5:30 p.m. PT with an encore at 12:30 a.m. ET / 9:30 p.m. PT). The program highlights the various facets of the housing industry and features experts who break down current property trends and pricing deals. Massi appears weekly on Fox & Friends for his segments "Rebuilding Dreams" and "Legal Ease" along with appearing at other times on Fox News Channel and Fox Business Network (FBN) for real estate and legal segments.