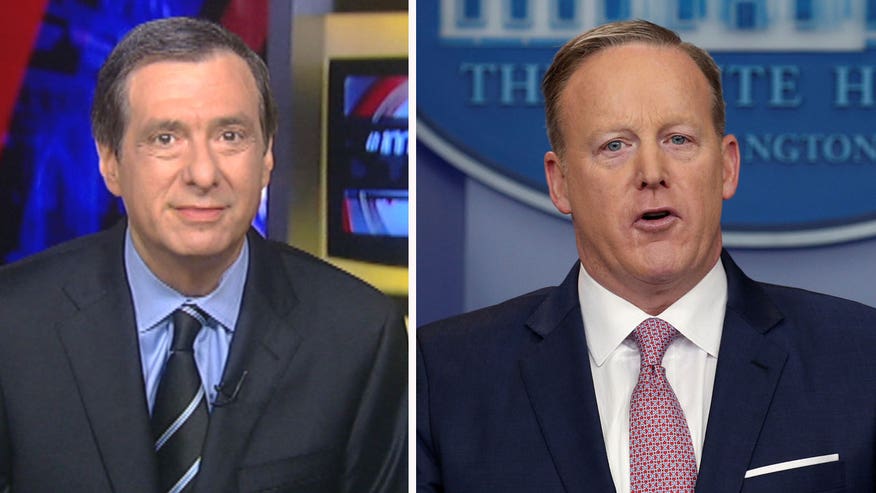 For nearly an hour and a half yesterday, Sean Spicer stood in the White House briefing room and answered reporters' questions.
There were no fireworks, no raised voices. Both sides behaved. There were lots of questions and answers about trade, health care, immigration, Russia, Gitmo and on and on.
If the new administration is at "war" with the media, as President Trump put it, this was a brief truce.
And it was in marked contrast to the events of Saturday, when Spicer delivered a harsh scolding to the press on the subject of inaugural crowd size and the erroneous report on the MLK bust being removed from the Oval Office.
That, in turn, sparked 48 hours of intense coverage, with news organizations either accusing Trump and Spicer of lying or of picking a petty fight that stepped on the new president's own message.
But brushing back the press was the message, one that candidate Trump delivered constantly throughout the campaign. I don't believe this was about crowd size at all, though we learned at all those rallies that Trump cares about such things. It was a proxy war over the way the new administration is being covered, and a warning shot that he and his team will loudly challenge the press over what they see as unfair coverage.
Perhaps the White House press corps, having saved their real estate in the briefing room, didn't want to be seen as overbearing during the televised event. Virtually all the reporters asked serious and substantive questions.
ABC's Jonathan Karl brought up Saturday's lecture and asked if Spicer would lie to the press corps. The press secretary, of course, said he would never intentionally lie, but noted that the media make mistakes all the time and that doesn't mean they are intentionally trying to deceive. His side should be accorded the same presumption, said Spicer, who corrected a mistake about Metro subway ridership having been higher last Friday than for Barack Obama's first inauguration.
When CNN's Jim Acosta—who Spicer admonished after he interrupted the president-elect at Trump Tower—asked why the White House had made such a big deal of the crowd-size matter, the new spokesman went on a riff. He said there was a constant media narrative that Trump was about to fail, such as the scoffing that he could win Michigan or Pennsylvania or the election itself, and that this has become "frustrating" and "demoralizing."
Spicer didn't go as far as Reince Priebus, who told Chris Wallace the press was trying to delegitimize the Trump presidency. But he was basically insisting that their team can't catch an even break.
Every president has testy relations with the press at times, but I haven't seen anything remotely resembling this level of hostility, at least not since the Nixon days.
Can both sides dial it down and forge a working relationship? Yesterday's briefing was a good sign. But as I said on "Special Report," Trump has a Twitter account and he's not afraid to use it, so I'm expecting a rocky ride.
Howard Kurtz is a Fox News analyst and the host of "MediaBuzz" (Sundays 11 a.m.). He is the author of five books and is based in Washington. Follow him at @HowardKurtz. Click here for more information on Howard Kurtz.