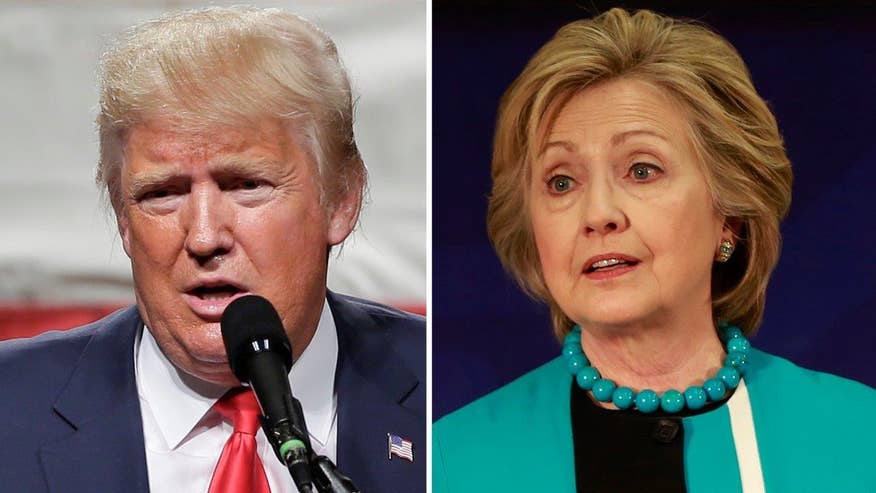 Hillary Clinton's presidential campaign reportedly has begun courting big-money donors to Jeb Bush's 2016 run, claiming that the Democratic front-runner is a preferable choice for them to presumptive Republican nominee Donald Trump.
Politico reported Thursday that Clinton supporters have kept a list of top donors to Bush and other unsuccessful GOP candidates for months, but refrained from contacting them until Trump's convincing win in this week's Indiana primary all but locked up the Republican nomination.
Two Bush donors told the website that they had received multiple calls from Democratic friends pushing them to support Clinton. Both declined to do so.
"It's smart that they are doing it but I don't know how much it will work," one of the donors said. "As much as Jeb hates Trump, and he really does hate Trump, he doesn't want to help Hillary."
The Politico report specifically named former Jeb finance chairman and New York Jets owner Woody Johnson, as well as top Bush fundraiser Jack Oliver, as targets who could be persuaded to support Clinton.
An early favorite for the Republican nomination, Bush's campaign was sidetracked by running verbal battles with Trump. The former Florida governor quit the race after three contests, finishing no higher than fourth in any of them.
"There's no official outreach from the campaign but I would not be at all surprised if our supporters are doing it on their own," Clinton campaign spokesman Josh Schwerin told the website.
The report came a day after spokesmen for former presidents George H.W. Bush and George W. Bush said they would not play any part in this year's general election campaign and will skip this summer's GOP convention in Cleveland.