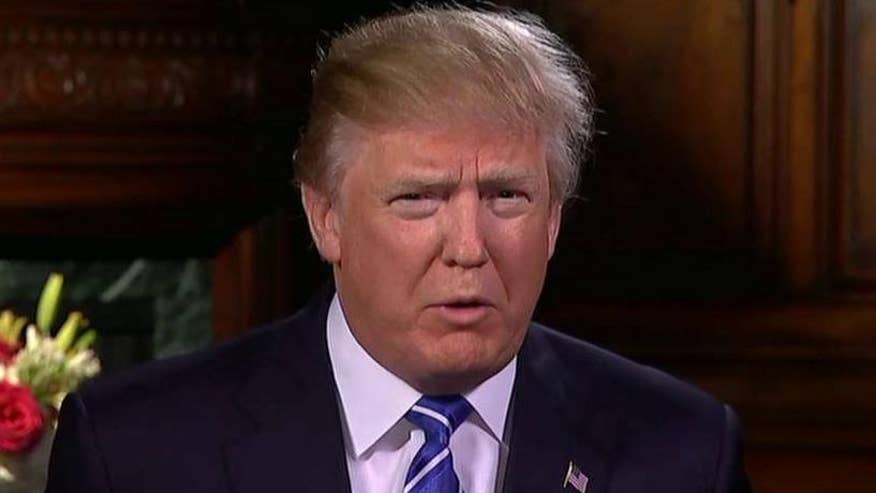 Donald Trump stuck by his decision to skip the upcoming Fox News/Google presidential primary debate, claiming in an interview Wednesday night with Fox News' Bill O'Reilly that he had been "used" and mistreated.
"I don't like being taken advantage of," the billionaire businessman and Republican primary front-runner said, repeatedly telling O'Reilly that he'll instead hold a veterans event at Drake University while his GOP rivals debate.
Trump has taken heat from conservative commentators as well as his Republican primary rivals for his decision to boycott the Thursday night debate. Texas Sen. Ted Cruz earlier said that if Trump is "afraid" to face questions, "that does not bode well for what kind of commander-in-chief you'd make." Cruz also challenged Trump to a one-on-one debate, a suggestion Trump later brushed aside with a sarcastic tweet referencing Cruz's Canadian birth.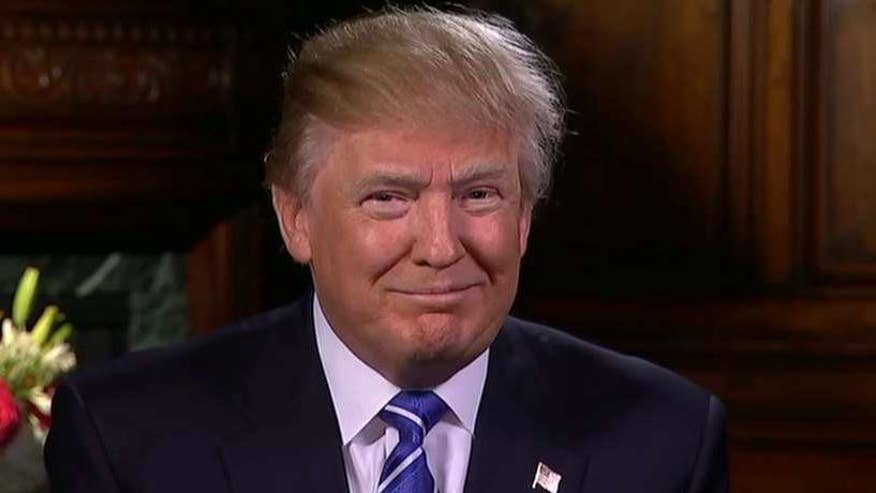 Trump rejected his rivals' criticism, insisting he's won every debate to date and is willing to do more going forward.
"I'll do other debates," he told O'Reilly, but then complained that, "We're going to go on forever with these debates."
Despite O'Reilly's attempt to convince Trump to reconsider his debate boycott, Trump held fast to his decision while insisting, "I'm not walking away."
The Republican candidate, meanwhile, announced the details of an alternative event he plans to host Thursday night, to raise money for veterans groups. He said he'll host the event, being described as a "special event to benefit veterans organizations," at Drake University in Des Moines.
Late Wedneday night, super PAC "Keep the Promise" — which supports Ted Cruz — offered to contribute $1.5 million to veterans' charities if Trump accepts Cruz's one-on-one debate challenge. There was no immediate response from the Trump campaign.
Trump's comments are the latest in a fast-paced volley of accusations surrounding the upcoming debate.
For days, Trump has revived his criticism of one of the moderators, Fox News host Megyn Kelly, alleging that she had treated him unfairly at the Fox News debate in August.
That led to an exchange of media statements between Trump and Fox News representatives, after which Trump decided Tuesday night to boycott. Trump pointed to those media statements, as well, in explaining his decision not to attend Thursday's debate.
He has continued to criticize both Kelly and Fox News itself in the wake of his decision.
Early Wednesday morning, Trump campaign manager Corey Lewandowski told MSNBC's "Morning Joe" that the boycott had "nothing to do with Megyn Kelly." But a half-hour later, Trump again went after Kelly on Twitter, calling her a "lightweight reporter." And, he continued his attacks during his appearance on "O'Reilly."
Whether Trump's decision helps or hurts his campaign in Iowa and beyond remains to be seen.
Other candidates suggested Trump's absence might help give the rest of those on stage a better chance to be heard.
"It'll give us more time to talk," New Jersey Gov. Chris Christie told Fox News. "And that'll be good for me and good for the other people on the stage."
Christie, too, ripped Trump for his decision, saying: "You gotta show up."
Fox News Chairman Roger Ailes has defended Megyn Kelly amid the criticism from Trump, saying she'll "absolutely be on the debate stage."
Fox News also issued a statement after Trump's decision saying Lewandowski had threatened to ramp up the attacks.
"In a call on Saturday with a FOX News executive, Lewandowski stated that Megyn had a 'rough couple of days after that last debate' and he 'would hate to have her go through that again,'" the Fox News statement said late Tuesday.
"Lewandowski was warned not to level any more threats, but he continued to do so. We can't give in to terrorizations toward any of our employees," the statement added.
The Fox News/Google prime-time debate is set for Thursday in Des Moines, Iowa, at 9 p.m. ET – the same time as Trump's veterans event.
Addressing the matter on "The Kelly File" Tuesday night, Kelly said: "I'll be there. … The debate will go on with or without Mr. Trump."