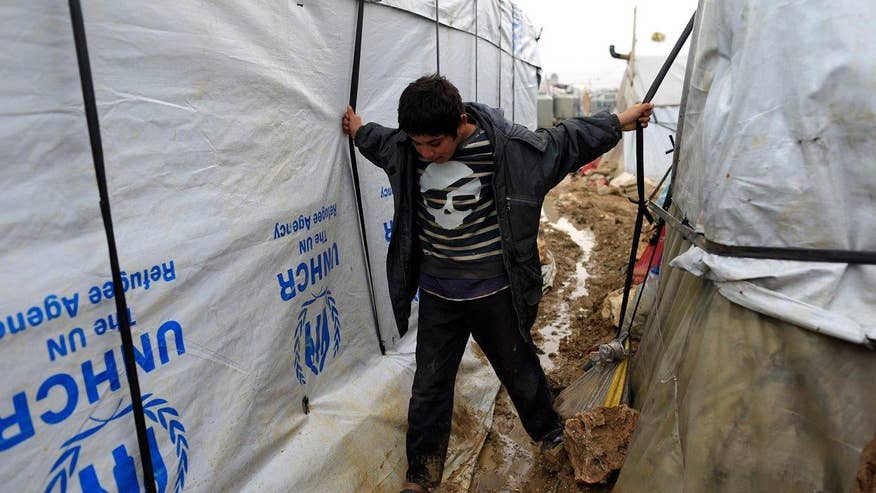 The United States has a generous refugee resettlement program. However, revelations about fraud, security gaps, and lack of oversight have demonstrated that the program is not working in the best interest of our country. We should continue to accept and resettle vulnerable populations from around the world but it's clear that reforms are needed.
All too often we hear about fraud in the refugee program and bad actors seeking to exploit our kindness. Just like other immigration benefit programs, unscrupulous individuals try to game the system to enter the United States. Federal immigration officers often encounter fraud in refugee applications, including the use of a false identity, fake documents, or lying about eligibility. For example, an Ethiopian prison guard, Kefelgn Alemu Worku, tortured and killed political prisoners in Ethiopia but was able to come to the U.S. as a refugee in 2004 after he lied about his past and stole someone's identity. Almost a decade later and after he became a U.S. citizen, he was convicted on several charges, including making false statements on immigration documents and using a false identity.
Several refugees have also been arrested on federal terrorism charges. For example, two Iraqi refugees admitted to the United States in 2009 –Mohanad Shareef Hammadi and Waad Ramadan Alwan – confessed to using improvised explosive devices against U.S. soldiers in Iraq and sending weapons and money to al Qaeda in Iraq for the purpose of killing American soldiers. And in January of this year, two refugees from Iraq – Omar Faraj Saeed Al Hardan and Aws Mohammed Younis Al-Jayab – were arrested for attempting to provide material support to ISIS and for lying to U.S. immigration officials about their alleged ties to terrorist organizations. With ISIS terrorists vowing to infiltrate Western countries through the refugee system, existing security gaps only increase their chances of coming to our shores.
The American people currently have little say about the program since their elected representatives closest to them do not have any authority over the number of refugees admitted to the U.S. as well as where they are resettled. Although the Constitution gives Congress the express authority to write our nation's immigration laws, the President of the United States – not the People's duly elected representatives in Congress – has the sole power under current law to determine how many refugees come each year and where they are resettled.
When concerns about the lack of vetting for Syrian refugees erupted late last year, over half of our governors said they were opposed to letting them into their states. This opposition tracked with the American people, as poll after poll showing a majority had concerns about accepting Syrian refugees. While the Obama Administration claims to work with communities that express concern about refugee resettlement within their jurisdictions, it generally continues to resettle refugees in these communities despite their concerns.
These and other problems prompted us to introduce the Refugee Program Integrity Restoration Act. Our bill contains a number of targeted, commonsense reforms that will improve our nation's refugee program while maintaining our nation's generosity to people around the globe fleeing persecution.
The bill takes several steps to enhance the integrity of the refugee program, curb fraud, and protect national security. Notably, it requires the implementation of a fraudulent document detection program and the creation of a searchable database of scanned documents to help federal immigration officers detect fraud trends in the processing of refugee applications. It also requires federal immigration officers to review open source Internet postings, including social media, for each applicant, which will help aid in determining if the applicant is who they say they are.
While the bill increases our frontline defenses for the refugee program, it also creates a second line of defense once the refugee is admitted to the United States by allowing regular security vetting of each admitted refugee until they change their immigration status. It also requires the nonpartisan Government Accountability Office to issue a report on the security of the U.S. Refugee Admissions Program, the number of refugees who have been convicted of terrorism-related offenses, and the use of federally-funded benefit programs by refugees resettled in the United States.
Importantly, our bill brings power back to the American people by allowing their elected officials to make decisions about the refugee program. The Refugee Program Integrity Restoration Act sets the refugee ceiling at 60,000 each year – down from the 85,000 set by President Obama this year -- and places any changes to the limit in Congress' hands. No longer will the President unilaterally decide how many refugees come to the U.S. each year. This change ensures uniformity, with Congress setting annual limits, as is the case for all other immigration programs that have annual limits. Additionally, the bill empowers state and local governments to decide if resettling refugees within their jurisdictions is best for their communities.
The United States and the American people are compassionate and generous towards the world's refugees but we must not allow bad actors to take advantage of our benevolence. The Refugee Program Integrity Restoration Act makes meaningful reforms to the refugee program which maintains our nation's proud history of welcoming those in need of a safe home and the integrity of our immigration system.
Republican Bob Goodlatte represents Virginia's 6th congressional district in the House of Representatives. He is chairman of the House Judiciary Committee, which has primary jurisdiction over intelligence-gathering programs operated under the Foreign Intelligence Surveillance Act.
Representative Raul Labrador represents Idaho's 1st congressional district in the House of Representatives and is Vice Chairman of the Immigration and Border Security Subcommittee.