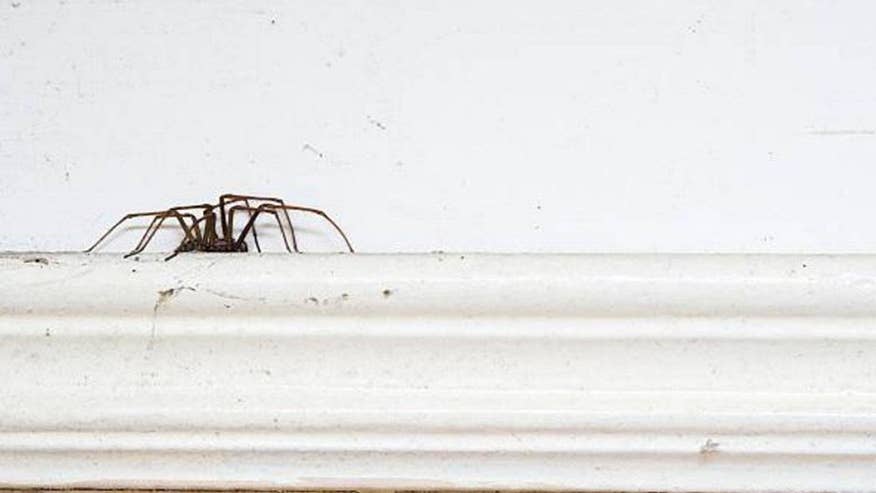 Doctors said a man who is facing possible amputation of both arms after losing his legs to flesh necrosis could have been bitten by a spider. Terry Pareja, who is from the Philippines and was visiting family in Australia, has been in a Melbourne Hospital since February, The Daily Telegraph reported.
UNTREATED STREP INFECTION LEAVES MOM OF 7 BATTLING FOR LIFE
Pareja reportedly has no memory of being bitten by a white-tailed spider, but his brother-in-law told the news outlet that a toxicology report found a "possible spider bite." His trouble started on Feb. 25 when his foot began swelling, but he couldn't see a doctor until Feb. 27.
"He [could] hardly walk on Saturday and on Sunday [his leg] started to turn black," Ray Ogleby, Pareja's brother-in-law, told 3AW. "There's no doctor service in Birchip on Saturday and Sunday so he waited until Monday."
WOMAN LOSES FINGERS, TOES AFTER DEADLY STREP THROAT INFECTION
He was sent to Horsham hospital where his right leg was amputated before he was transferred to Alfred Hospital in Melbourne to have his left leg removed, The Daily Telegraph reported.
A GoFundMe page started by his daughter, Jeffmarey Pareja, said his kidneys are failing and that doctors have not been able to eradicate the bacteria from his arms. A sister told a local news outlet that it could take up to 18 months before Pareja is released. The family is seeking $30,000 to help cover medical costs.