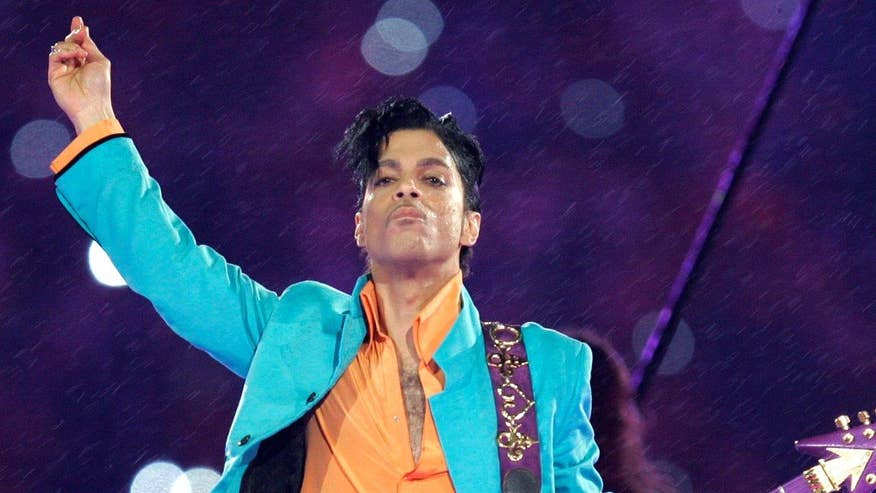 As news reports swirl about the death of pop icon Prince, fans and media personalities alike have taken to social media to question the cause, which is being investigated by the Carver County Sheriff's Office.
Prince's rep claimed for the past few weeks the music icon had been suffering the flu, which resulted in two cancelled concerts in Atlanta on April 7. The singer wanted to do a show the night of April 14, despite still not feeling well. He got on a plane afterward and his symptoms worsened, after which the plane made an emergency landing in Moline, Ill., and was rushed to the hospital. Three hours later, he was released.
After the health scare, Prince tweeted, "I am #transformed."
According to the Centers for Disease Control and Prevention (CDC), this year's flu season has been milder than previous years', but the flu vaccine is also thought to be more effective. It's unclear whether Prince received this year's flu vaccine.
Young people and the elderly, as well as individuals who are immunosuppressed, are likelier to experience severe effects from the flu, including death, according to the CDC. Antiviral drugs or prescription drugs can be used to treat the flu, and failure to do so in severe cases can lead to complications such as pneumonia, which also can be life-threatening.
According to the CDC, antivirals are most effective when begun within 48 hours of getting sick. For the best chance at recovering from the flu, the CDC recommends lots of rest and drinking sufficient fluids.
Prince opened up about his health struggles in 2009 when was interviewed by Tavis Smiley and revealed that he was born with epilepsy.
"I've never spoken about this before but I was born epileptic," he said. "I used to have seizures when I was young. My mother and father didn't know what to do or how to handle it but they did the best they could with what little they had."
Prince said because of teasing from fellow students as a young boy, he adopted his flashy persona.
"From that point on, I've been having to deal with a lot of things, getting teased a lot in school. And early in my career I tried to compensate by being as flashy as I could and as noisy as I could."
At the 2013 Grammys, Prince walked on stage with a cane, fueling years-old rumors that he was suffering from hip issues due to his decades of dancing. Some reports claimed Prince was in need of a double hip replacement while others stated he'd already had hip surgery.
The superstar had included canes in his stage looks since the '90s.
Many media outlets reported the legend refused to have surgery on his hips due to his religious beliefs. In 2001, news broke that Prince had become a devout Jehovah's Witness. The faith does not allow blood transfusions, so several outlets reported in the years that followed that Prince was avoiding surgery.
Rumors circulated in 2007 and 2008 of a "secret surgery" but there were no signs that Prince actually went under the knife.
Prince also suffered a terrible tragedy in his lifetime. In 1996, Prince's then-wife Mayte Garcia gave birth to a baby boy who died a week later of Pfeiffer Syndrome.
It was never made public if Prince or Garcia suffered from Pfeiffer Syndrome. An affected individual has a 50 percent chance of having a child with the syndrome, which means this is a disorder that is typically inherited from an affected parent. According to the National Institute of Health, unaffected parents are rare but do occur occasionally.
On April 21, the singer was found dead at Paisley Park Complex in Chanhassen, Minn.