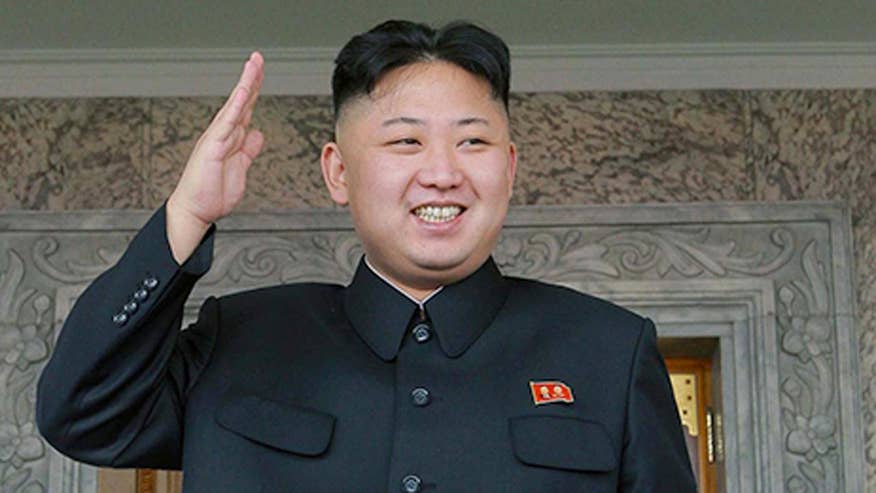 A Chinese Communist Party newspaper pressed world powers, including the U.S., to address the "root cause" of North Korea's nuclear development, saying it was futile for Washington and others to continue to crack down on its nuclear development while ignoring Pyongyang's concerns.
NORTH KOREA'S MISSILE DESIGNED TO BE LAUNCHED FROM SUBMARINE, OFFICIALS SAY
The Global Times said in an editorial Monday the Pyongyang is upset and angry "because the military threat it faces looks very real" and it is enduring harsh sanctions. The paper added that by asking Beijing to pressure North Korea, world powers were not addressing the real issue at hand.
North Korea fired a ballistic missile Sunday in what would be its first such test of the year and an implicit challenge to President Donald Trump's new administration.
ABE SAYS HE SOUGHT COMMON GOALS, NOT DIFFERENCES WITH TRUMP
A spokesman for U.S. Strategic Command said in an emailed statement to Fox News that "U.S. Strategic Command systems detected and tracked what we assess was a North Korean missile launch."
The missile splashed down into the sea between the Korean Peninsula and Japan, according to the U.S. Strategic Command. Japanese Chief Cabinet Secretary Yoshihide Suga told reporters that the missile did not hit Japanese territorial seas.
The U.S., Japan and South Korea requested an urged meeting of the U.N. Security Council in response to Pyongyang's missile launch. A spokesman for the U.S. Mission to the United Nations said Sunday night that the meeting is expected to take place Monday.
The U.S. and Japan condemned the missile launch, calling it "absolutely intolerable."
Trump assured Japan that the U.S. stands behind the country completely.
"The United States of America stands behind Japan, its great ally, 100 percent," Trump said during the conference at Trump's south Florida estate.
Japan President Shinzo Abe read a brief statement in which he called on North Korea "to fully comply with relevant U.N. Security Council resolutions." He said Trump has assured him of U.S. support and that Trump's presence showed the president's determination and commitment.
The Associated Press contributed to this report.