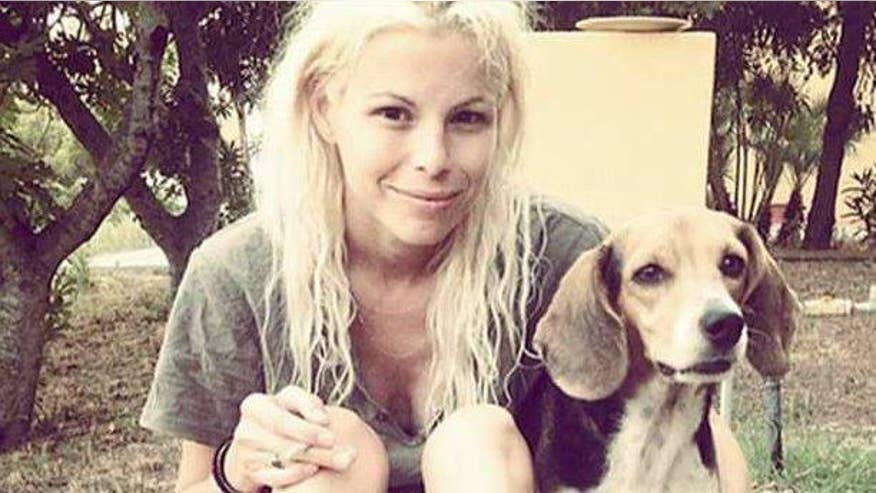 An American woman whose naked body was found last week in her Italian apartment was strangled, possibly with a rope, an Italian official said Tuesday.
Prosecutor Giuseppe Creazzo cautions more time is needed to establish the time of death for Ashley Olsen. The 35-year-old had been living in Florence for about three years.
Autopsy findings so far indicate that she died in roughly a 36-hour-period between the morning of Friday and the early afternoon of Saturday. The corpse, with bruises and scratches on the neck, was discovered after her Italian boyfriend expressed alarm he hadn't heard from her in a few days and asked the landlady to open the door.
Corriere della Sera newspaper quoted the boyfriend as saying the couple had quarreled over a minor matter three days before her corpse was found, and that he tried to call her but that Olsen didn't answer her phone.
Olsen, originally from Florida, was last seen by friends early Friday at a popular Florence nightclub. Some friends told police she stayed behind at the club when they left.
Investigators stressed that they haven't put anyone under investigation. Olsen had experienced a marriage that "ended badly," and still had her ex-husband's name tattooed on her wrist, a friend told The Daily Telegraph.
Laboratory results will also help determine whether Olsen had been sexually assaulted, Creazzo said, adding that there were no external signs of sexual attack.
Investigators have said there were no signs of a break-in, indicating that Olsen likely knew her killer. Olsen's beagle, Scout, a frequent companion of the woman on strolls through Florence's historic center, was found unhurt in the apartment.
The woman had lived in Florence for some three years and was known among the Renaissance art city's close-knit expatriate community.
Her father, Walter Olsen, who teaches in Florence and is known in the design field, laid a floral bouquet and knelt for a few minutes in front of the apartment building, the Italian news agency ANSA said. He was accompanied by police and U.S. Consulate personnel, and didn't enter his daughter's apartment, which is officially under judicial seal because of the investigation, the report said.
It was unclear when the body might be released for burial, as prosecutors won't give the go-ahead until they are sure more forensic medical testing isn't needed for the coroner's report.
Some 72 hours' worth of video from two surveillance cameras in the street near OIsen's home were being scrutinized by police in hopes of catching a glimpse of whoever killed her arriving or leaving the small apartment building.
The club where friends last saw Olsen is a popular stop on Florence's night scene. It has been temporarily closed more than once in recent years for problems with the law, including alleged sale of cocaine and overcrowding.
With its fine museums and art-rich churches, Florence is a popular destination for Italian and foreign tourists, and draws many art students from around the world.
`'Florence is safe," the city's police chief, Raffaele Micillo, was quoted by the Italian news agency ANSA as saying on Monday. Olsen's death is `'a very grave occurrence and we are giving it utmost attention and we are working in sync with the prosecutors' office, but it could have happened in any city," Micillo said.
The Associated Press contributed to this report.