U.S.
A Manatee County man donated more than $21,000 in spare change he's picked up over the years to a local animal rescue.
Odd News
Legend has it that Celtic warriors once charged into battle naked.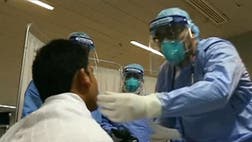 Airlines
The first reported case of Ebola in the United States is spooking airline investors and raising the prospect that some frightened travelers might stay home despite repeated...