Odd News
A cockroach embarrassed a Chicago official in charge of pest control when it took a stroll near him in full view of some aldermen, and its stunt just might have cost it and...
Sex Crimes
A California jury has concluded that a castrated sex offender is no longer a sexually violent predator and is eligible for release from a mental hospital.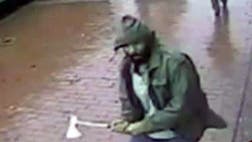 Northeast
New York City police Commissioner William Bratton says the hatchet attack on four rookie officers was a terrorist act by a homegrown radical.