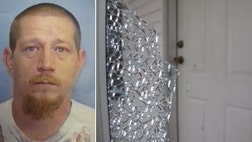 Southeast
An angry husband sprayed his father-in-law's house with bullets from two 30-round magazines, killing two people, after his wife ran to the home during an argument Wednesday.
Sex Crimes
A man on the FBI's Ten Most Wanted Fugitives list in connection with a 2008 rape and homicide has been captured and brought to Louisiana, where the crime took place.
U.S.
A Seattle police officer has been reassigned after a review found he wrote about 80 percent of marijuana tickets issued in the city during the first half of 2014.