U.S.
Chicago fire officials say one person has died and another has been injured after a shooting in Chicago's River North neighborhood.
Odd News
This was a pig that truly could not fly.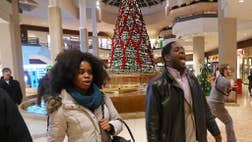 CRIME
Protesters turned out in several U.S. cities on one of the busiest shopping days of the year Friday in response to a grand jury's decision not to indict the police officer who...