Hate Crime
Yitzhak Shuchat, a white member of a civilian patrol group, and Andrew Charles, the black son of a police officer, came face to face in 2008 in a neighborhood with a history of...
Hate Crime
The extradition of a white Orthodox Jewish man to New York City to face hate crime charges over a black man's attack has renewed questions about the case.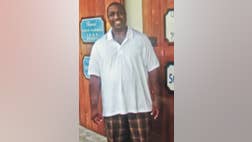 CRIME
New Yorkers enraged by a man's death in police custody see a medical examiner's ruling that blames a prohibited chokehold as a clear indication the officers involved should...