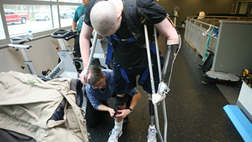 Army
The Army is closing 10 Warrior Transition Units in a move that will affect some 800 soldiers.
U.S.
St. Louis County police say a person who was armed and barricaded inside a home has been shot and killed by police.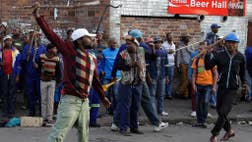 IMMIGRATION
Mobs in South Africa attacked shops owned by immigrants in a poor area of Johannesburg early Saturday following similar violence in another part of the country that killed six...