Entrepreneurship
A Hollywood production company saves money -- and client relationships -- with an inventory-tracking app.
Crime & Courts
A judge is holding a hearing on the admissibility of statements made to investigators by Baltimore police officers charged in connection with Freddie Gray's death.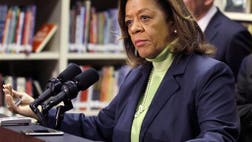 Controversies
The former head of Chicago Public Schools pleaded guilty Tuesday to a fraud charge in an alleged scheme to steer $23 million in no-bid contracts to education firms for $2.3...