U.S.
Visitors from around the world are drawn to New York City's High Line, an elevated park built on defunct railroad tracks transformed into an urban sanctuary of flowers, grasses...
CRIME
A Missouri prosecutor is facing renewed scrutiny of his handling of the shooting death of 18-year-old Michael Brown by a white police officer — including his decision to...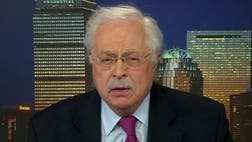 Crime & Courts
Residents and business owners around the Ferguson, Mo. area remained vigilant Tuesday evening for displays of the lawlessness that ravaged the city 24 hours earlier.