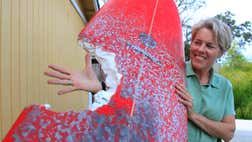 U.S.
A California surfer narrowly escaped injury on Saturday after a great white shark bit off a chunk of her board off the state's central coast.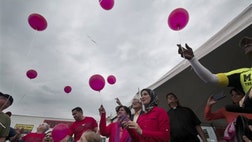 U.S.
Dozens of people at a Michigan rally released balloons Saturday to mark the four-year anniversary of Iran's refusal to free a former Marine from prison.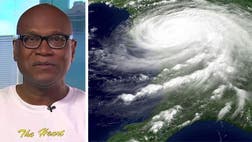 Alabama
As the church bells rang marking the decade since Hurricane Katrina struck the Gulf Coast, the 80-year-old woman wept softly into a tissue as she leaned against her rusting...