CRIME
An administrative law judge on Monday recommended that six New York City jail guards be fired for the brutal 2012 beating of a handcuffed Rikers Island inmate in a...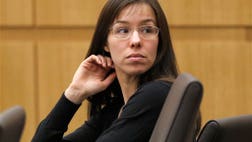 Homicide
Many jurors told the judge they had seen too much media coverage of her first trial to be impartial or had already made up their minds about her punishment.
Homicide
The city of Ferguson is giving a second chance to a public relations consultant fired after officials learned of his 2006 reckless homicide conviction in Tennessee.