Military
A suspicious vehicle prompted a lockdown at Fort Sam Houston in Texas Sunday evening.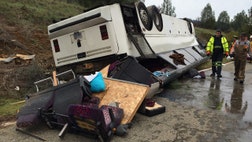 West
Authorities in northern California say a tour bus that had already crashed once Sunday drifted off a freeway and overturned, killing at least one person and injuring 30...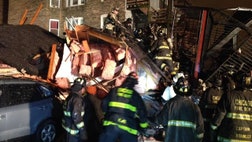 Regions
Two women and a dog have been rescued from the rubble of a Chicago apartment building that collapsed Sunday evening on the city's South Side.