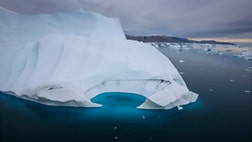 Climate Change
It looks as if Climate Change: The Musical was a Broadway bust.
CRIME
Federal prosecutors are seeking an extra-long sentence for a woman who bought the guns used by her former neighbor to kill two upstate New York firefighters on Christmas Eve.
CRIME
Twenty-one people, many of whom are doing work that touches on race relations, same-sex marriage, climate change and other issues that are dominating the news, have each been...