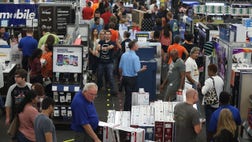 Consumerism
Black Friday used to kick off the holiday shopping season, but now Thanksgiving Day is the new tradition for some shoppers.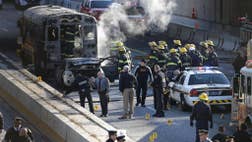 Pennsylvania
Police have tracked down a fourth person wanted in connection with the shooting of a Pennsylvania state trooper during a chaotic car chase.
U.S.
Authorities say a man faces charges in Louisiana accusing him of killing his father and stabbing his mother because they ordered fast food and didn't get any for him.