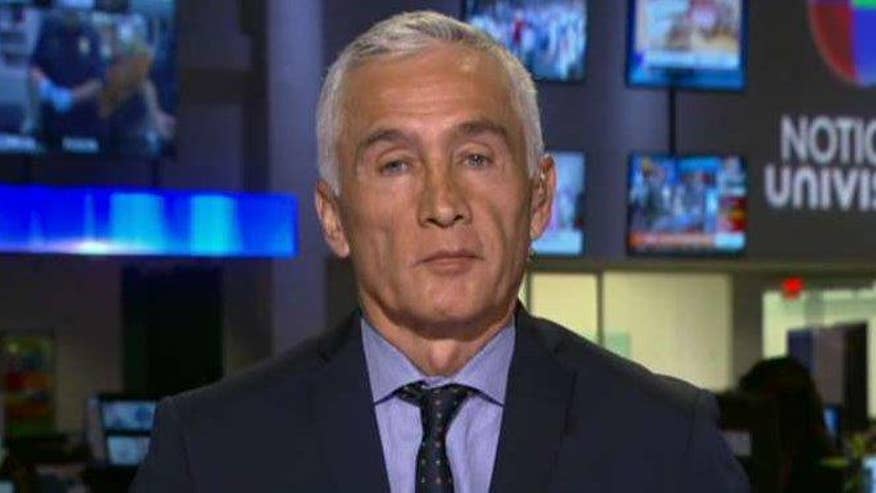 Univision anchor Jorge Ramos squared off with Fox News' Sean Hannity Monday night in a debate over President Donald Trump's illegal immigration policy, with Ramos calling the president the "deportation czar."
Ramos, who famously confronted Trump on the campaign trail over his promise to build a wall across the southern border hours after the president took credit for a series of raids that netted 680 undocumented immigrants in six major cities.
TRUMP PRAISES IMMIGRAION RAIDS, SCHUMER PRESSES FOR MORE INFO
"The vast majority of immigrants in this country," Ramos told Hannity, "are not criminals, are not terrorists, and are not rapists ... Immigrants are less likely to be criminals than those born in the United States. Immigrants are less likely to be behind bars than U.S. citizens."
"That's not true," responded Hannity, who later asked Ramos "Should every criminal illegal alien be thrown out of this country? Every one?"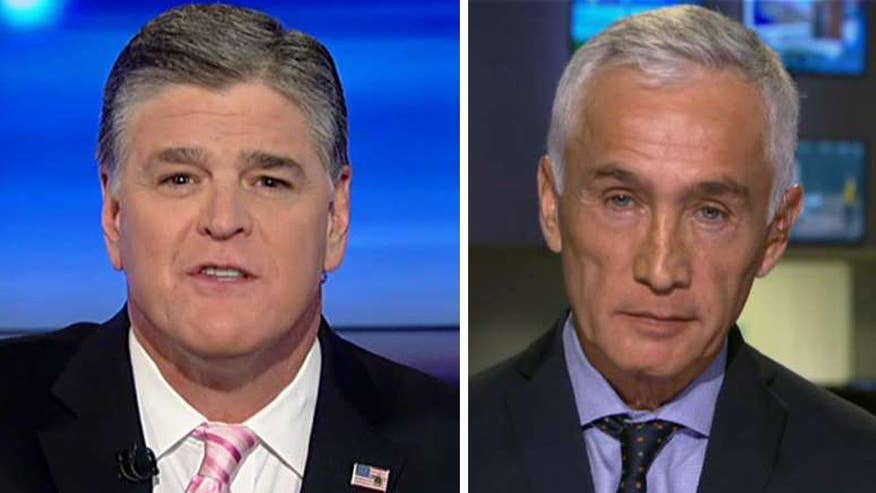 "If they committed a crime, a real crime, absolutely," said Ramos, who pointed out that FBI statistics showed violent crime in America has dropped 48 percent since 1990, a period in which the number of undocumented immigrants increased threefold.
""Even though you might want to present undocumented immigrants as criminals, that's not the case," said Ramos, who later added, "Thanks to immigrants, crime is going down in this country."
The host fired back, asing Ramos, "Why should Americans have to pay for the education of citizens of Mexico for their education, their healthcare and if they break laws, sending them to jail? Why do we have to pay trillions of dollars?"
In response, Ramos conceded that "cities and states, they're spending billions of dollars on immigrants. I agree with that. [But] undocumented immigrants, they pay taxes, they create jobs, they do the jobs that nobody else wants to do."