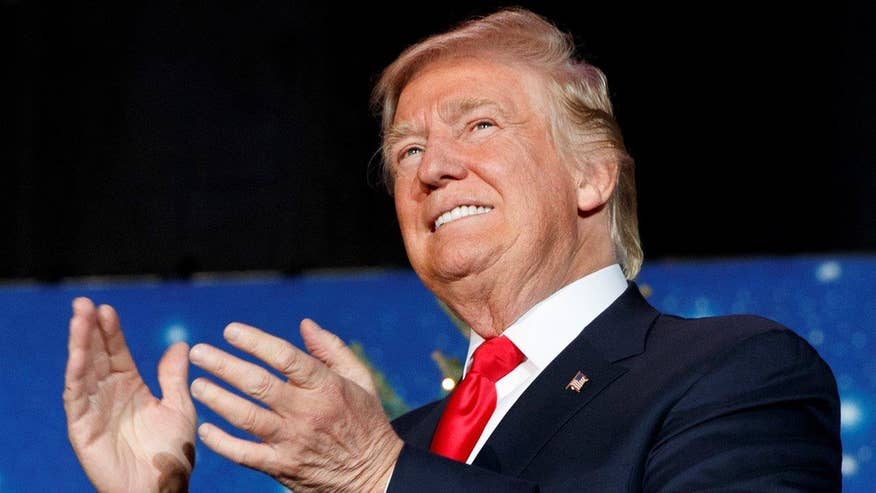 "The Blaze" commentator Tomi Lahren told Fox News' "The O'Reilly Factor" Tuesday that many liberal Americans "fail to understand that Donald Trump will be our 45th president, that he will be inaugurated on January 20."
Lahren was reacting to reports that a number of performers fear a backlash from left-wing fans if they perform at Trump's inauguration next month. After opera singer Andrea Bocelli met with the president-elect on Friday, some fans started a "Boycott Bocelli" campaign on social media.
'BOYCOTT BOCELLI': FANS REACT TO POSSIBILITY OF ITALIAN TENOR PERFORMING AT INAUGURATION
"It's ... the same thing that we saw in the election," Lahren told Fox News' Bill O'Reilly. "'Oh, you're a Trump supporter? You must be a racist. You must be a bigot. You must be in a basket of deplorables.' We saw that, we're still seeing it."
Lahren also compared the reaction to Bocelli to criticism from the "unloving and intolerant left" of rapper Kanye West, who also met with Trump last week.
KANYE WEST TWEETS DETAILS OF HIS MEETING WITH DONALD TRUMP
"The tolerance is really one-sided," Lahren said, "because they seem to be pretty accepting when their narrative is pushed, but as soon as Kanye West ventures over to the other side, that's somehow unacceptable."
"Time and time again, we see this and [it's] not just meeting with Donald Trump, mind you," Lahren added, "it's meeting with anyone ... that's got a conservative worldview. They don't like that, they don't want theirs to be mixing with ours. It's amazing."