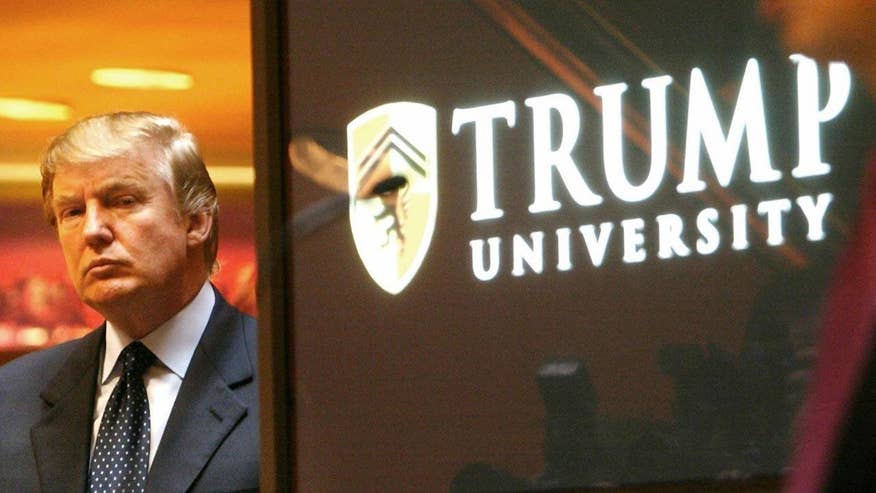 At least 20 pages of an instructional book for a real estate seminar licensed by Donald Trump were largely plagiarized from a manual published a decade earlier, The New York Times reported Wednesday.
The 2006 Trump Institute instructional book contained material from a book in a set titled "Real Estate Mastery System," published in 1995 by Success magazine. The plagiarized pages were discovered by the Democratic Super PAC American Bridge, The Times reported.
Trump Institute operators rented out hotel ballrooms across the country, promising students they would hear Trump's "wealth-creating secrets and strategies." Trump Institute was distinct from Trump University, which was a distance-learning business centered on making money in real estate.
The editor of the Trump Institute publication, Susan G. Parker, denied responsibility when contacted by the New York Times, and said a lawyer for Irene and Mike Milin, who were part owners of Trump Institute, provided her with background material for the book.
The lawyer, Peter Hoppenfeld, who no longer represents the Milins, told The Times that Parker was likely at fault, but acknowledged forwarding her information from the Milins' office.
Alan Garten, Trump's in-house counsel, told The Times that he was "obviously" not aware of the plagiarism, and called Trump's link to Trump Institute a "short-term licensing deal."
"I stand by the curriculum that was taught at both Trump University and Trump Institute," he told The Times.
Click for more from The New York Times.