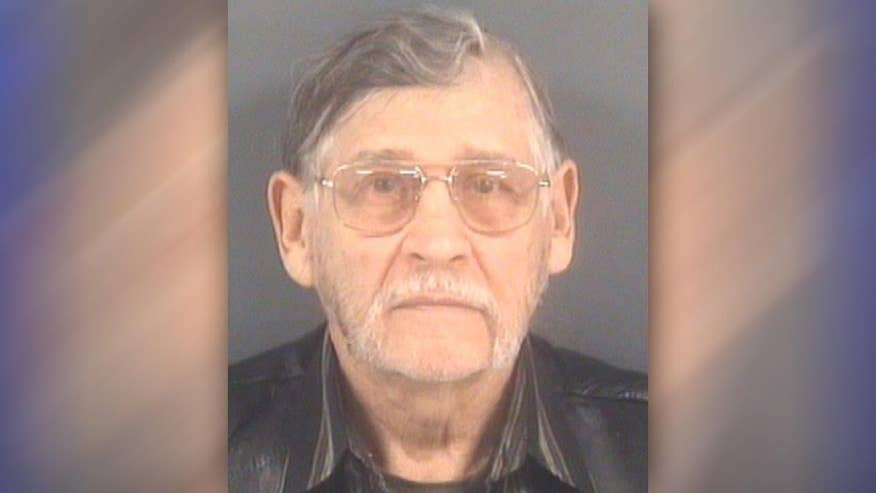 The Cumberland County Sheriff's office announced Wednesday it disciplined five deputies who it says watched and did nothing when a protester being escorted from a Fayetteville, North Carolina Donald Trump rally was punched by a Trump supporter.
Three of the deputies were demoted and were also suspended without pay for five days while the other two were suspended without pay for three days, the sheriff's office said in a statement. All five deputies face one year of probation.
In a statement, Sheriff Earl "Moose" Butler said the deputies faced disciplinary action for "unsatisfactory performance and failing to discharge the duties and policies of the office of the sheriff."
"The actions of the deputies and their failures to act in situations such as that which occurred during the Trump rally at the Crown Coliseum have never been and will never be tolerated under the policies of this office," he said.
Several of the disciplined deputies were involved with the confrontation of a man who went on a deadly shooting spree killing family members and assaulting deputies with an assault rifle in July 2014.
The sheriff's office said their actions in that situation factored into their punishment.
"I have taken into account the past bravery and exemplary conduct, including the life-saving and other actions of these deputies in assessing the discipline, and in imposing the sanctions," Butler said. "We regret that any of the circumstances at the Trump rally occurred, and we regret that we have had to investigate all of these matters."
On Monday, authorities said there wasn't enough evidence to press charges against Trump for his behavior in connection with the violent altercation.
In a statement issued Monday night, the sheriff's office said legal counsel advised and Butler agreed that the evidence doesn't meet the requisites of North Carolina law to support a conviction for inciting a riot.
Authorities have already charged a rally attendee with assault, disorderly conduct and communicating threats after he was caught on video hitting a man being led out by deputies at the event in Fayetteville.
At one point during the rally, Trump described a previous event in which a protester traded punches with his supporters. Trump told the audience: "They started punching back. It was a beautiful thing."
In a statement, Trump's campaign said, "the arena was rented for a private event, paid for by the campaign and these people attended with the intent to cause trouble.
They were only there to agitate and anger the crowd. It is the protesters and agitators who are in violation, not Mr. Trump or the campaign."
The Associated Press contributed to this report.