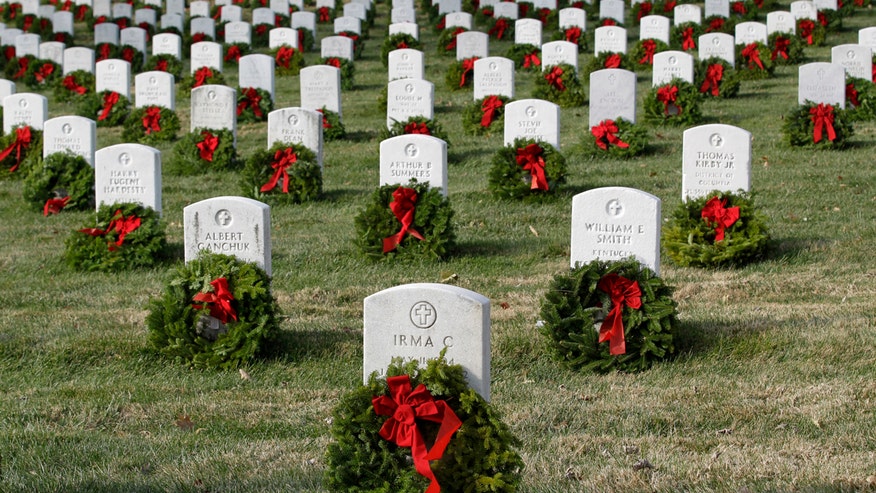 Wreaths Across America, the group responsible for placing wreaths on 230,000 headstones at Arlington National Cemetery, said Wednesday that 30,000 graves may have to forego the commemorative garland due to a lack of funding.
The project is not government-sponsored, leaving the organization responsible for raising $3.45 million to fund the $15 wreaths on each Arlington tombstone. As of Wednesday night, Wreaths Across America was $450,000 short of reaching its goal with five days until the Tuesday, Dec. 1 deadline.
Since 1992, the organization has worked to mark the graves of 700,000 veterans buried in 900 locations around the country. Its project at Arlington is by far the highest volume initiative, requiring more than 100 volunteers to assist in laying the wreaths on Saturday, Dec. 12.
Read more on WashingtonExaminer.com