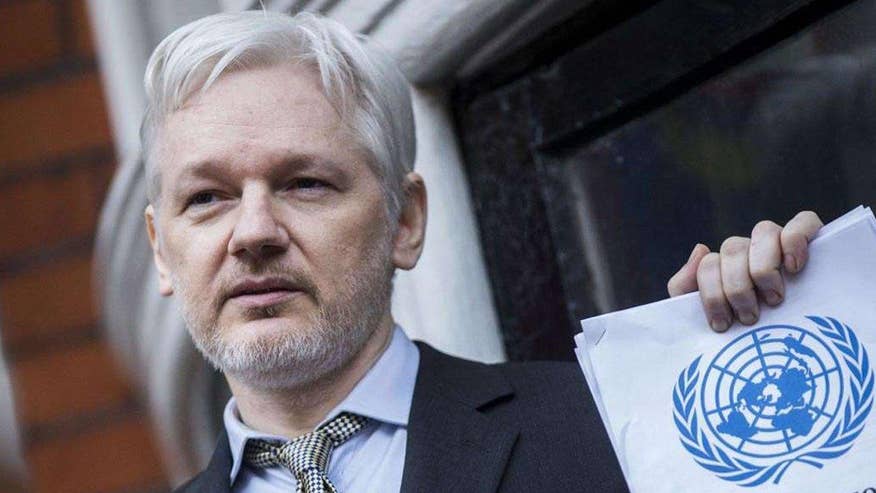 President Obama's decision Tuesday to cut the sentence of convicted intelligence leaker Chelsea Manning could significantly strengthen WikiLeaks founder Julian Assange's legal case, a former top prosecutor told Fox News.
If Obama grants Manning clemency Assange will agree to US extradition despite clear unconstitutionality of DoJ case https://t.co/MZU30SlfGK

— WikiLeaks (@wikileaks) January 12, 2017
Less than a week ago, WikiLeaks tweeted that Assange would agree to be extradited to the U.S. if Obama gave Manning clemency, even though Assange believed the Justice Dept.'s case had "clear unconstitutionality."
WikiLeaks' first tweet after the commutation called it a "VICTORY" -- but did not say what Assange might do next.
VICTORY: Obama commutes Chelsea Manning sentence from 35 years to 7. Release date now May 17. Background: https://t.co/HndsbVbRer

— WikiLeaks (@wikileaks) January 17, 2017
"If the United States government said, 'We are going to pardon Manning for those offenses,' I think it makes it that much tougher to then say, 'we're going to drop the hammer on the person that published that information,'" former Deputy Assistant Attorney General Tom Dupree told Fox News earlier Tuesday. He served in the role from 2007-2009.
Assange has been hiding out at the Ecuadorian Embassy in London since 2012 to avoid extradition to Sweden on sexual assault accusations.
Manning is more than six years into a 35-year sentence for leaking classified government and military documents to the anti-secrecy website WikiLeaks. Her sentence is now set to expire May 17.
She was known as Bradley Manning at the time of her 2010 arrest and attempted suicide twice last year.
Obama is also pardoning 64 people, including retired Gen. James Cartwright, who was charged with making false statements during a probe into disclosure of classified information.
Most of the other people receiving commutations were serving sentences for nonviolent drug offenses.
Fox News' Catherine Herridge and The Associated Press contributed to this report.