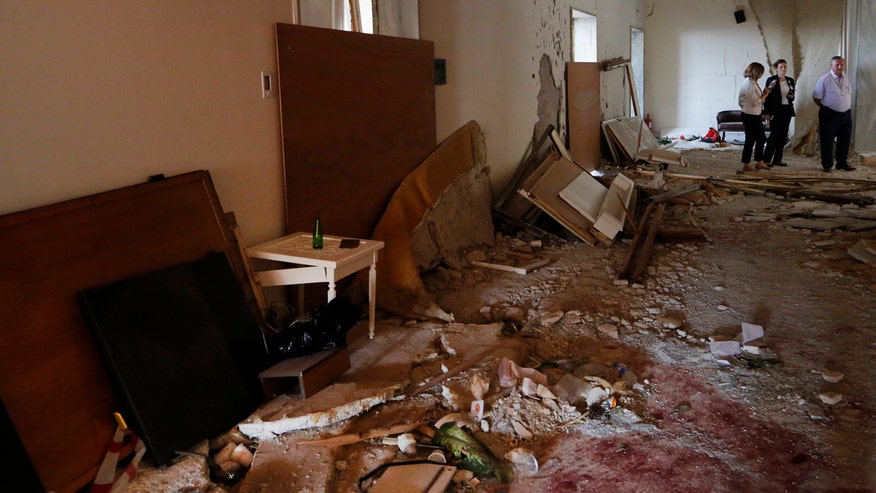 Police in Turkey Monday captured all but one member of a so-called military "death squad" suspected of taking part in the failed coup against the country's president, a government official announced.
Eleven of the soldiers were nabbed in Ula, near the resort town of Marmaris where President Recep Tayyip Erdogan was staying on the night of the attempted coup, Deputy Prime Minister Numan Kurtulmus said, adding that one soldier remained on the loose.
Boar-hunting villagers in Ula tipped off investigators about the "death squad" there before the overnight operation, an interior minister told AFP.
Since the failed coup on July 15, Erdogan has responded with a harsh crackdown.
Nearly 70,000 people have been suspended or dismissed from their jobs in sectors including the civil service, education, the judiciary, health care and the media. Authorities say they have suspected links to Muslim cleric Fethullah Gulen, who lives in self-imposed exile in Pennsylvania and who the president says masterminded the coup.
Ankara has demanded Gulen's extradition, but Washington is asking for evidence of the cleric's involvement and says the extradition process must be allowed to run its course.
More than 18,000 people have been detained, most of them from the military, while the government has issued decrees bringing the powerful armed forces more under civilian control.
Some 3,000 officers suspected of involvement in the coup or of links to Gulen's movement have been discharged from the armed forces since the attempt.
Turkey also canceled this year's Aug. 30 Victory Day military parades because of the "extraordinary situation," the minister said.
Kurtulmus said anyone associated with Gulen's movement would be purged from the public sector and his government "will show no mercy" toward suspects linked to the coup.
"Citizens who don't have any relationship with this organization have nothing to worry about, they should rest easy nothing will happen to you, but those who do should fear," the deputy prime minister said. "Sorry, but everything has a price."
The Associated Press contributed to this report.