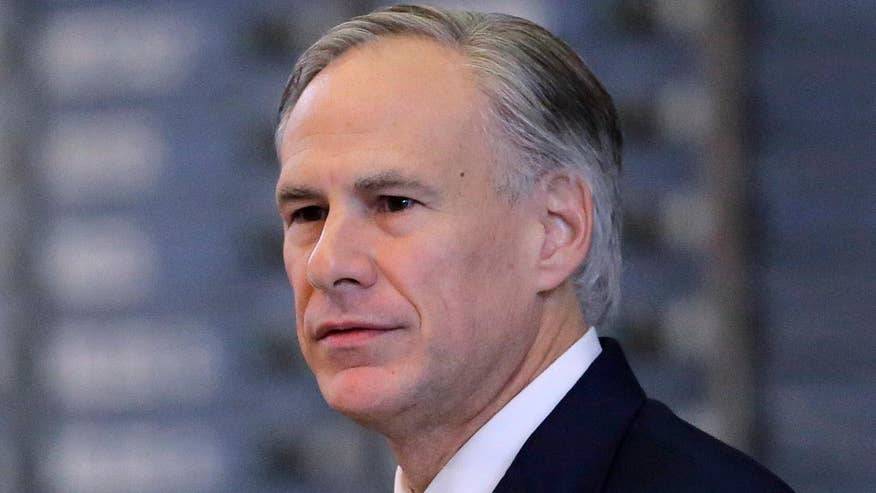 Texas Gov. Greg Abbott has not backed down from his vow to eradicate sanctuary city policies from the Lone Star State, officially offering a stark warning to Austin's sheriff on Monday.
Abbott warned Travis County Sheriff Sally Hernandez that her jail would become the first in the state to lose taxpayer money over sanctuary city policies unless she reverses her plans to curtail working with federal immigration authorities by February.
"This is not a pronouncement of sound public policy; it is a dangerous game of political Russian roulette — with the lives of Texans at stake," Abbott wrote in a letter, according to the Texas Tribune.
The newly-elected sheriff said in a statement Friday that starting Feb. 1 she would end the policy of honoring all jail detainers sought by U.S. Immigration and Customs Enforcement (ICE). Hernandez, a Democrat, ran on promises to change how detainers were going to be handled.
Abbott responded to Hernandez in a tweet on Friday, warning strict penalties for "adopting sanctuary policies."
"Your unilateral decision will cost the people of Travis County money that was meant to protect them," Abbott wrote. He said funding would be lost by Feb. 1 unless the county changes course.
Abbott, who attended President Donald Trump's inauguration on Friday, is now effectively threatening to carry out Trump's promise to stop all federal dollars to places where local officials rebuff federal agents and don't arrest or detain immigrants living in the country illegally on the state level. He has previously warned local officials against adopting sanctuary policies but has not delivered such a direct ultimatum before now.
Travis County could lose up to $1.8 million in grants because the governor's office requires compliance in order to receive grants.
The Travis County sheriff's office has a $169 million budget, according to the county's budget website. The $1.8 million would represent 1 percent of that budget.
A spokeswoman for Hernandez said she had no immediate comment on Abbott's letter, but in a video posted to YouTube last week, the sheriff said honoring all federal immigration detainers ties up her deputies and sows distrust between officers and county residents. Detainers are requested when federal immigration authorities, while reviewing jail records, raise concerns about whether a suspect is in the country legally and asks for them to remain jailed so their status can be investigated.
Hernandez said the sheriff's office would still hold people only when a suspect is booked into the Travis County Jail on charges of capital murder, aggravated sexual assault and "continuous smuggling of persons."
Critics contend that the system results in suspects making long stays in jails or being deported over minor crimes. Under Travis County's new policy, the jail will now only comply with detainers on murder, aggravated sexual assault and human trafficking charges. For other crimes, Hernandez said she would keep suspects jailed when there is a court order or judicial warrant issued.
"We cannot afford to make our community less safe by driving people in to the shadows," Hernandez said.
Abbott similarly threatened Dallas County in 2015 over how the local jail worked with federal immigration authorities. But he never gave a deadline then and ultimately never withheld any funding to Dallas jails.
Houston law enforcement officials could also ultimately test Abbott. Houston Police Chief Art Acevedo, who until last year was Austin's police chief, said this weekend he supports working with federal immigration agents over "hardened criminals" but not what he called "peaceful, law-abiding" residents.
"We don't have time to deal with economic immigrants," Acevedo said.
The Associated Press contributed to this report.