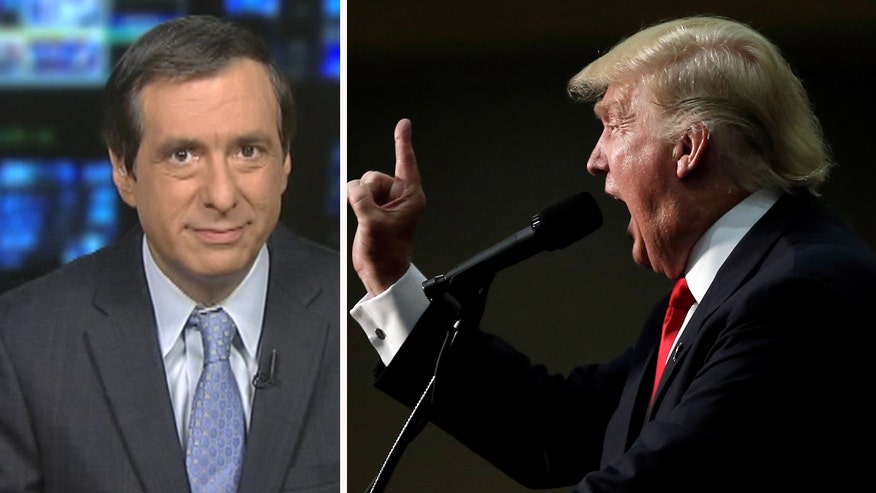 I think it's safe to say that Donald Trump is not a fan of CNN.
And the way he went after the network and one of its reporters makes clear that he is not changing his take-no-prisoners style when it comes to the media.
Remember when Trump kept insisting he'd be so presidential that we'd all be bored? Well, the transition has been anything but dull.
Slamming the media worked very well for Trump as a candidate. But as president-elect, he's got a whole lot more on his plate. The tweetstorms often seem like a distraction.
But the incoming president doesn't care what the fourth estate thinks, and it's clear now that he's not going to let up. Much of the press spent 18 months telling him he was doing everything wrong, that he was breaking the rules and dividing the country and could never win the election. Now he's shattering the usual transition decorum. And his supporters are loving it.
Trump started the latest online battle, against the backdrop of Jill Stein's Wisconsin recount, by insisting that he would have beaten Hillary Clinton in the popular vote if millions of people had not voted illegally. News organizations reacted, naturally, by saying there was no proof of such massive fraud and that he hadn't provided any.
That included a report by CNN's Jeff Zeleny, a former New York Times correspondent and one of the network's top reporters. His reference to Trump, on Anderson Cooper's show, as a "sore winner" must have gotten under the billionaire's skin.
I quoted one of Trump's retweets in yesterday's column. Here are some more:
"'@JoeBowman12: @jeffzeleny just another generic CNN part time wannabe journalist !' @CNN still doesn't get it. They will never learn!"
And:
"'@FiIibuster: @jeffzeleny Pathetic - you have no sufficient evidence that Donald Trump did not suffer from voter fraud, shame! Bad reporter."
(Interesting side note: The Hill reports that @Filibuster, who says he is 16, claims he didn't include the words "bad reporter" but that Trump added them.)

And Trump again, at 6:34 yesterday morning:
"I thought that @CNN would get better after they failed so badly in their support of Hillary Clinton however, since election, they are worse!"
CNN isn't commenting, but Zeleny tweeted: "Good evening! Have been looking for examples of voter fraud. Please send our way. Full-time journalist here still working."
Some of those in touch with Trump believe that he has a showman's instinct, that he is providing fodder for the inevitable cable and op-ed debates on his terms. I don't know that Trump plans these things out, he's always been a gut player. Nor do I buy the notion that he's doing this to deflect attention from, say, the Trump University settlement or conflicts with his global business empire.
We see a similar dynamic with the secretary of state sweepstakes. As Trump allows the Romney/Giuliani/Petraeus/Someone Else infighting to play out in public, he has created an "Apprentice"-style show that has turned into a fascinating narrative. When he announces the decision, public interest will be yuge.
More puzzling is this seemingly out-of-the-blue tweet:
"Nobody should be allowed to burn the American flag - if they do, there must be consequences - perhaps loss of citizenship or year in jail!"
Turns out Trump appears to have been reacting to a Fox News report on a veterans' demonstration at a Massachusetts college after students there burned a flag to protect his election.
Now I hate when protestors burn Old Glory, but they have a constitutional right to do so. The whole point of the First Amendment is to protect unpopular speech. Trump must know that the Supreme Court upheld this right in a 1989 ruling. So it can only be changed with a constitutional amendment or by naming new justices who would reverse the ruling.
I understand why critics freaked out (although Hillary proposed jailing flag-burners a decade ago). But it's not clear that this is a serious proposal by the president-elect. He uses Twitter to fire off opinions—who the hell wants to defend flag-burning per se?—and we are simply not accustomed to a new POTUS doing that.
If Trump is trying to drive the media dialogue with tweets to his 16 million followers, he is succeeding. And journalists have still not figured out how to cover this guy.
Howard Kurtz is a Fox News analyst and the host of "MediaBuzz" (Sundays 11 a.m.). He is the author of five books and is based in Washington. Follow him at @HowardKurtz. Click here for more information on Howard Kurtz.