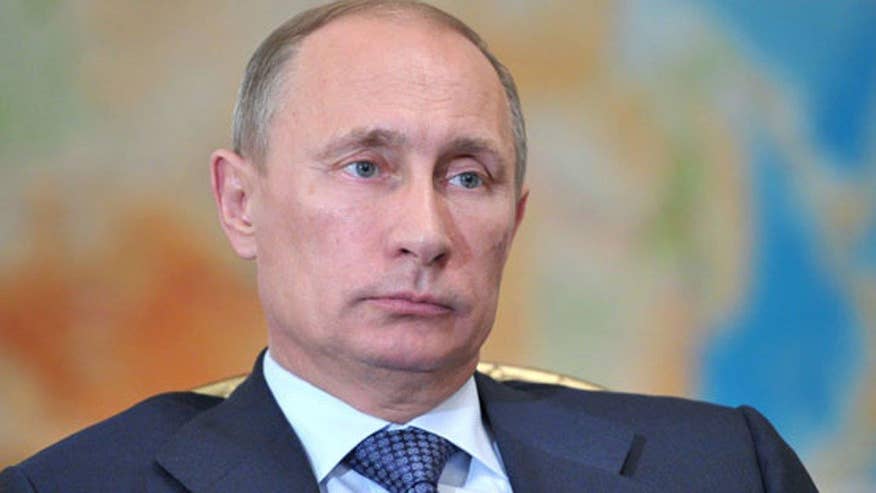 Democratic presidential candidate Hillary Clinton said Monday she was "really concerned" about recent reports and other indications that the Russian government might be trying to interfere with the White House race.
According to The Wall Street Journal, Clinton cited official assessments that Russian intelligence services are behind the recent cyberattacks of computers at the Democratic National Committee. Hackers were able to breach DNC servers this summer, which led to WikiLeaks publishing 20,000 DNC documents prior to the Democratic National Convention.
The leaks showed that party officials leaned favorably toward Hillary Clinton over Bernie Sanders and led to Debbie Wasserman Schultz stepping down as the chairwoman of the Democratic National Committee. Clinton compared the hacks to an electronic version of the Watergate scandal.
Clinton also expressed concerns over Republican nominee Donald Trump's remarks in late July about urging the Russians to find emails her office had deleted, which Trump's campaign later said were taken out of context. Clinton pointed out that Trump vowed, if elected, to "pull out of NATO "and furthermore has praised (Russian President Vladimir) Putin."
"We've never had a foreign adversarial power be already involved in our electoral process with the DNC hacks," she said. "We've never had the nominee of one of our major parties urging the Russians to hack more. So I am grateful that this is being taken seriously and I want everyone—Democrat, Republican, independent—to understand the real threat that this represents."
Putin has repeatedly said that Moscow wasn't involved in the hack attack of the DNC servers, but called the cyberattacks a public service in an interview with Bloomberg News.
"Listen, does it even matter who hacked this data?'' he said. "The important thing is the content that was given to the public.'
"There's no need to distract the public's attention from the essence of the problem by raising some minor issues connected with the search for who did it. But I want to tell you again, I don't know anything about it, and on a state level Russia has never done this."
Security experts have also pointed to Russian groups as being involved in the security breaches.
Clinton's comments came in a rare question-and-answer session with reporters. She also defended her handling of confidential material as secretary of state and answering several other pressing questions, amid criticism she has largely avoided the news media during her campaign.
The news media, Clinton critics and others have argued that Clinton has not held a full-fledged press conference in roughly 275 days.
Her campaign disagrees, pointing to an exchange last month with reporters at the conclusion of a National Association of Black Journalists conference in Washington, D.C.
Whether Monday's exchange with reporters was an attempt to end the criticism, and whether such criticism will end, remains unclear.
The campaign plane is a Boeing 737 with about 100 seats for passengers and crew.
Click for more from The Wall Street Journal.