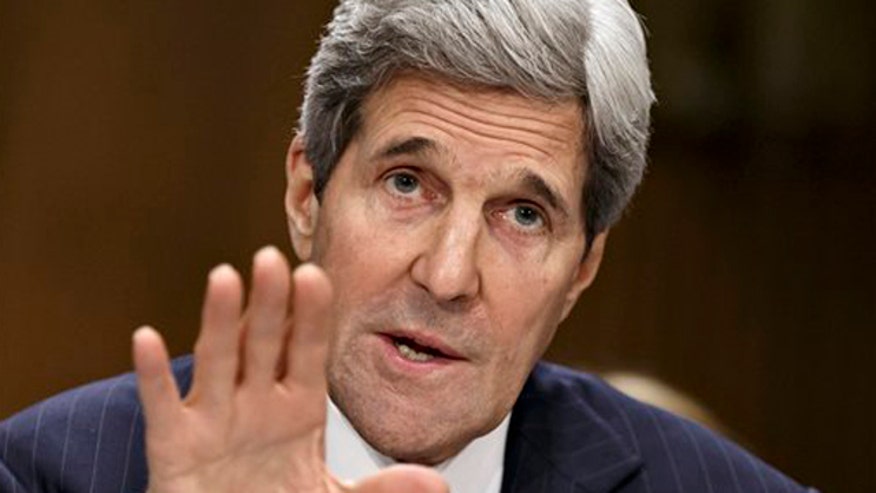 House Democrats argued behind closed doors Wednesday about the proposed structure of a special investigative committee on the Benghazi attacks -- with some lawmakers arguing they should boycott the investigation altogether.
At a press conference after the meeting broke up, Democratic leaders would not say definitely what they plan to do.
"One day at a time," House Democratic Leader Nancy Pelosi, D-Calif., said.
Some rank-and-file members argue that by joining the select committee, they'd be improperly legitimizing what they view as a political effort. Others, though, argue that if they don't participate, they will not be able to shape the direction and narrative of the probe. Several sources told Fox News that based on Wednesday's meeting, it appears Democrats are leaning toward not participating.
GOP leaders formally outlined the particulars of the select committee on Tuesday evening. They set the stage for a comprehensive probe that would investigate everything from U.S. response efforts to internal communications after the attack.
"It's not going to be a sideshow, it is not going to be a circus," House Speaker John Boehner said.
In a move that rankled Democrats, GOP leaders said it would consist of seven Republicans and five Democrats.
House Democratic Leader Nancy Pelosi, D-Calif., and her deputy, Rep. Steny Hoyer, D-Md., objected in a letter to Boehner, calling for the panel to be evenly split between Democrats and Republicans.
They also called for Democrats to have a "real and equal voice" in issuing subpoenas, questioning witnesses and other areas.
"In the draft resolution you provided today, you appear to have rejected these principles," they wrote. "If you truly want this new select committee to be bipartisan and fair -- and to be taken seriously by the American people -- we call on you to reconsider this approach before bringing this measure to the House floor for a vote."
Pelosi and Hoyer did not go so far as to threaten to boycott the committee, as some rank-and-file Democrats have.
GOP leaders say the select committee is vital, particularly in light of revelations that the Obama administration withheld relevant emails for months -- until they were released as part of a lawsuit last week.
"I expect the members of this committee -- Republican and Democrat -- to exercise these authorities with a single-minded focus of getting the unvarnished truth about what took place leading up to, during, and following the terrorist attack on our consulate in Libya. The American people will accept no less," Boehner said in a statement.
Republicans also defended the structure of the committee, noting that a prior select committee under the previous Democratic majority had nine Democrats and six Republicans.
Among other priorities, the committee will seek to answer what was done in response to the Sep. 11, 2012 attack, including efforts to rescue U.S. personnel. Four Americans, including Ambassador Chris Stevens, died in the assault on the U.S. compound.
The committee will have subpoena power and may order depositions to be given under oath.
A final report is required, though some of it may be classified. The next step will be for the House to vote on the committee, and for members to be chosen.
Rep. Trey Gowdy, R-S.C., already has been selected to chair the committee.
CLICK HERE TO READ THE RESOLUTION
Fox News' Chad Pergram contributed to this report.