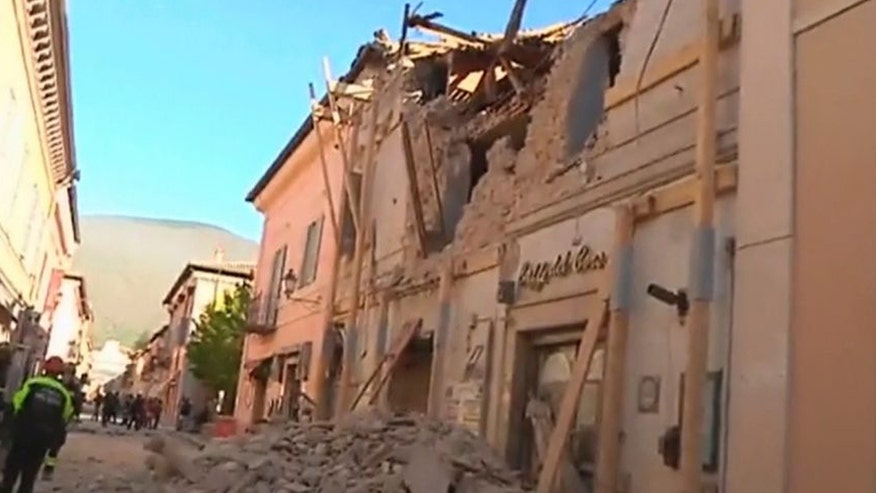 A dog miraculously was pulled out alive and unscathed Monday from underneath the rubble of Italy's strongest earthquake in decades.
Video footage shows firefighters working for an hour to rescue the plucky pup in Norcia, a town northeast of Rome near the epicenter of Sunday's magnitude-6.6 earthquake.
At one point during the rescue operation, crews gave the dog a bowl of water to drink while half of its body remained stuck in the rubble.
The dog did not show signs of injury but was taken to a medical center in Reiti for checkups, the Local reported, citing the ENPA news agency.
Sixteen dogs and cats have been found so far in affected towns throughout the country, Perugia Today reported. There have been no reports of human or animal deaths.
The earthquake Sunday was the strongest in Italy since a magnitude 6.9 struck near Naples in 1980, killing 2,735 people, according to Reuters.