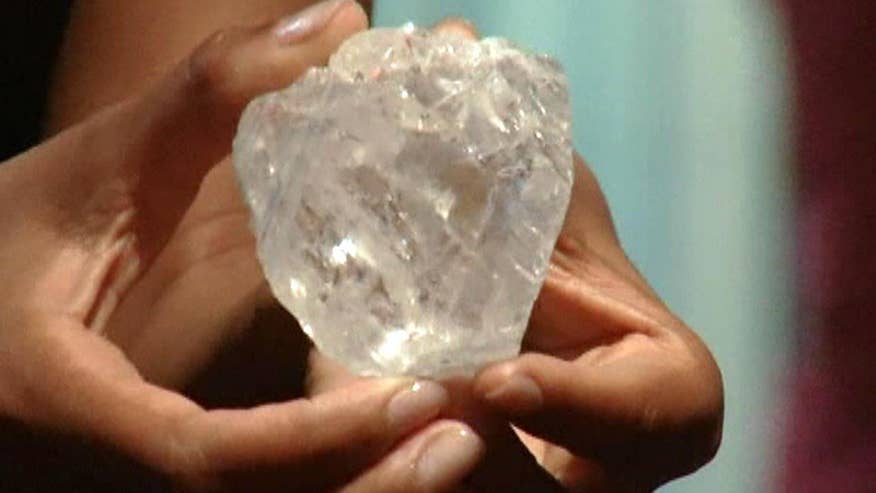 A diamond the size of a tennis ball is being put up for public auction, with estimates it could fetch in excess of $70 million.
The 1,109-carat Lesedi la Rona diamond was unearthed by the Canadian-based firm Lucara Diamond Corp in Botswana last November.
It is the second largest gem-quality rough diamond ever discovered.
Southeby's will auction the diamond in London on June 29.
The auction house's jewelry division chairman, David Bennett, said: "The Lesedi la Rona is simply outstanding and its discovery is the find of a lifetime.
"Not only is the rough superlative in size and quality, but no rough even remotely of this scale has ever been offered before at public auction."
If the valuation reports prove to be correct, the Lesedi la Rona could easily beat the $48 million record paid for a diamond.
Hong Kong billionaire Joseph Lau bought the 12.03-carat polished Blue Moon diamond last year as a gift for his seven-year-old daughter.
The largest diamond ever discovered was the 3,106-carat Cullinan diamond, which was cut into nine smaller diamonds forming part of the UK Crown Jewels.