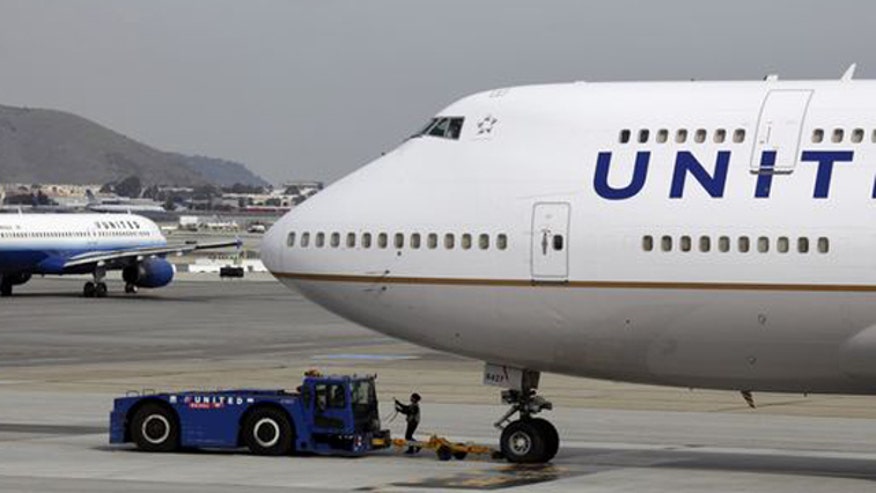 United Airlines dashed the hopes of travelers after refusing to honor any bookings made as a result of an online glitch that sold first class, transcontinental fares at hugely discounted rates.
The airline blamed a "third-party error" for the mistake and accusing customers of trying to "take advantage" of the situation.
The error, which was first reported Wednesday morning, allowed customers to book first class, round-trip, transatlantic flights for as little as $74, while others were able to purchase tickets to Hawaii and Australia for a fraction of the regular cost.
Customers were furious on Wednesday evening after the company announced that it would be voiding all tickets.
"United is voiding the bookings of several thousand individuals who were attempting to take advantage of an error a third-party software provider made when it applied an incorrect currency exchange rate, despite United having properly filed its fares," a statement issued by the airline said.
"Most of these bookings were for travel originating in the United Kingdom, and the level of bookings made with Danish Kroner as the local currency was significantly higher than normal during the limited period that customers made these bookings."
Users on the frequent flyer forum, Flyertalk, a site which was one of the first to spread the new of the error, demanded that United honor the tickets. It pointed to Department of Transportation's (DOT) regulations and said that, "The seller of air transportation cannot increase the price of that air transportation to that consumer, even when the fare is a 'mistake'."
One user wrote: "Errors happen all the time and have a cost. Most of the time they are minor and/or not viable. Unfortunately for United this is both."
While another wrote: "So you f****d up and are retracting legal contracts?! See you in court!"