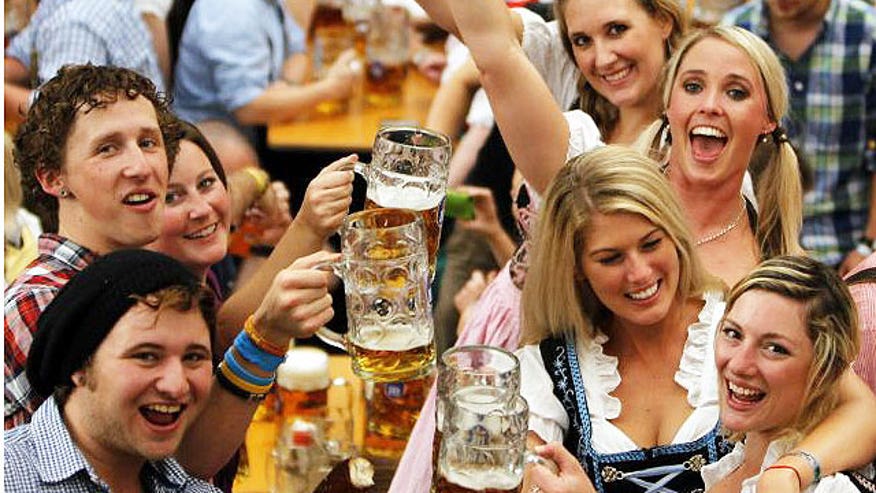 The fall means sampling brews and brats at the many Ocktober fests around the country. But maybe you want to learn to dance the polka, try your skill carrying your wife through an obstacle course (really!) or join a pie eating contest.
All you have to do is head to a fall festival somewhere.
LOUISIANA
The Bayou State has more than 400 festivals every year that include the Louisiana Gumbo Festival of Chackbay, LA, the state "gumbo capital" (Oct. 17-19) -- a top fall event with rides, a parade and of course, plenty of gumbo to sample.
COLORADO
Want to see elk on the lose? Estes Park's Elk Fest the first weekend in October celebrates the annual elk rut with bugling contests, the Rocky Mountain Raptor program, Native American music, storytelling and of-course elk viewing. Ready to try an elk burger?
NEW YORK
Just an hour from New York City, Bear Mountain hosts an annual Oktoberfest that runs weekends through Oct. 27, featuring German food and beer and plenty of traditional entertainment.
MINNESOTA
The state says it's got one of the biggest OktoberFests anywhere in New Ulm the first two weekends of October with plenty of brews and music; The Twin Cities has its own Oktoberfest party that same weekend on the state fair grounds.
PENNSYLVANIA
Gettysburg is celebrating the 50th anniversary of its National Apple Harvest Festival the first two weekends of October with great eats (caramel apples maybe?) an apple pie eating contest, Antique cars, tractors and even steam engines. Of course you can go pick apples nearby.
WASHINGTON
Savor the San Juan Islands the entire month of October with harvest festivals, farm events, (got to a pig roast!) and the chance to see Orcas in the wild.
MAINE
The North American Wife Carrying Championship at Sunday River Oct 11(you don't have to be married to compete!) The winning couple takes home the wife's weight in beer and five times her weight in cash. That same weekend, in Damariscotta, Maine Pumpkinfest & Regatta with pumpkin boats, pumpkin art, giant pumpkin weigh off, parade Pumpkin hurl and a pumpkin pie eating contest.
VIRGINIA
There's an entire Cider Week in November devoted to hard cider with gourmet tastings, cidermaking workshops, cider pairing dinners. You know of course that Founding fathers were the first fans of Hard Cider.
Thanks, Thomas Jefferson!
Eileen Ogintz is the creator of the syndicated column and website Taking the Kids. She is also the author of the ten-book Kid's Guide series to major American cities and the Great Smoky Mountains. The third-edition of the Kid's Guide to NYC has just been released.