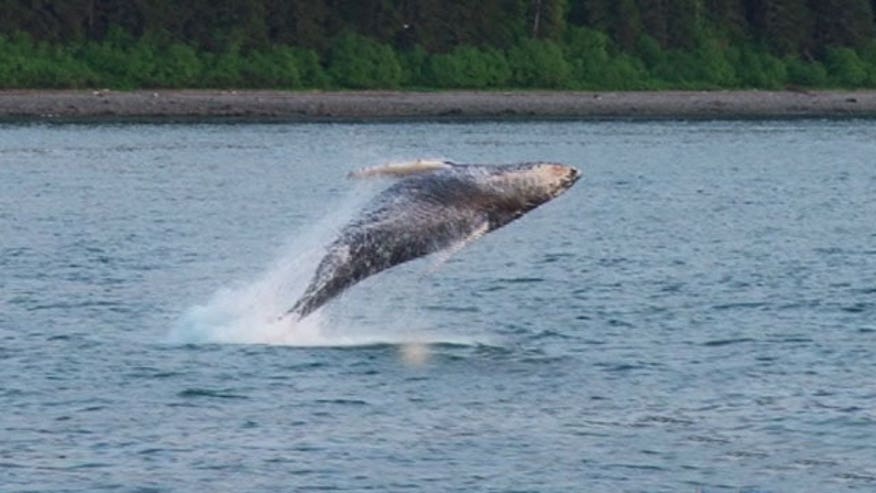 Imagine the scene: There are harbor seals lounging on chunks of glacial ice, huge waterfalls, an eagle flying overhead. Then boom! You watch a glacier calving --or when ice is breaking off at the end of a glacier --from a small skiff with no one else around.
It's the Alaska you've dreamed of but may find elusive when you're cruising on a big cruise ship.
Of course there are shore excursions, but you may find you're not experiencing the amazing wilderness the way you had wanted.
If you want to see Alaska's rugged wilderness by water, there are several companies that can get you a front row seat.
They can cost more than a traditional cruise, but not that much more when you add in the cost of big cruise line excursions.
Here are my picks for seeing Alaska up close:
FOR THE FISHERMEN: Great Alaska Adventures will arrange trips to fish for salmon, trout and halibut. You can also fly in to their remote Alaska Bear Camp, between Mt. Illiamna and Cook Inlet, where Disney's new "Bears" nature movie was filmed.
FOR THE ADVENURE LOVING FAMILY: AdventureSmith Explorations can match your family to the right vessel—whether a yacht or select Kids in Nature adventure sailings on boats where guests hike, kayak, stand up paddleboard and fish. We opted for Sea Wolf Adventures kayaking trip off the USS Observer, a US Navy Harbor Minesweeper built in 1941 a restored minesweeper, where we kayaked every day. Austin Adventures offers family trips centered in the Kenai Fjords National Park, 669,984 acres on the Kenai Peninsula in southcentral Alaska, known for its amazing vistas.
FOR NATURE LOVERS: Take an Un-Cruise Adventure in the Inside Passage, a popular route for big cruise liners because of its panoramic scenery. You'll stay far away from big ships and explore remote waterways with anywhere from just 36 to 84 passengers on board. This cruise is for you if you get excited seeing pods of Orca Whales or breaching humpbacks—right in front of your boat, the chance to see moose and foraging bears in the wild or the chance to explore on your own in a kayak—every day if you like. We loved it! Read my trip diary.
FOR THE SHUTTERBUGS: The Lindblad-National Geographic Expeditions, with National Geographic photographers on board, will teach you how to take better photos as you hike, kayak and explore. There are special kids' activities too---including photo workshops.
Just make sure to pack good rain gear!
Eileen Ogintz is a nationally syndicated columnist and creator of TakingtheKids.com. Her new Kids Guide to Boston is available online and from major booksellers, along with the Kids Guides to NYC, Washington, DC, Orlando, LA and Chicago. Coming later this year: San Diego, San Francisco and Denver.