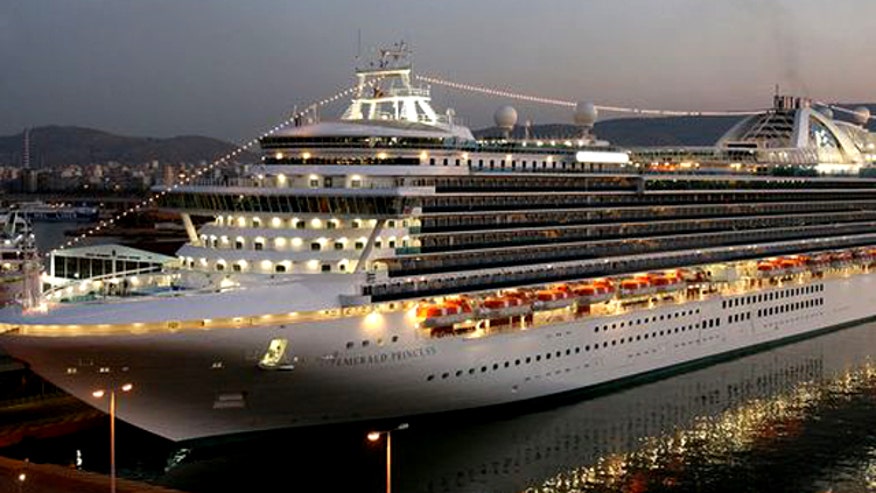 What's not to like about a cruise in Europe, whether you want to be on a large ship in the Mediterranean or a small river cruise in France or Germany.
You know going in what your costs are for lodging, meals and excursions. You travel while you sleep—no navigating train stations where few speak English.
And the cruise lines offer unique tours that match just about every interest. Holland America Line offers an exploration of French wine country on the Iberian & Gallic Explorer. The Eurodam is offering a special D-Day 70th Anniversary cruise. There are golf outings on an Avalon Waterways. Other lines have cooking demonstrations, and there is much more.
Of course when you get back from seeing the sights, you can relax at the hotel pool and even get a burger if you crave some American food.
On board, you can give the kids some freedom too. Major cruise lines like Norwegian (named Europe's leading Cruise Line) has four ships in Europe and organized activities for kids and teens so you're not stuck starting at each other in the hotel room. The kids will make new friends from around the world.
No wonder the cruise industry is growing in Europe. There are 180 cruise ships operated by more than 60 lines serving hundreds of destinations from the Mediterranean to the Arctic.
Before you book, a word about the drawbacks:
--Not enough time to see everything: With just a day or a half day in port, you likely won't see all you want. Think of a trip like this as sampler, where you see a little of a lot of things.
--Expensive excursions: Excursions can be expensive. That's why I suggest you take off on your own with a reputable company like Tours by Locals. They pick you up at the port and guarantee your return in plenty of time for departure. The best part: The cost of a private tour with your own guide is about the same as buying three spots on a ship's shore excursion.
--Not enough flexibility: Looking forward to all the fine European cuisine? The food, though good and plentiful, may not be what you had hoped to experience, especially if you are a real foodie. And you can't change your itinerary if the mood strikes you.
If this doesn't bother you, then you have so many choices. Here are some of the best that European tours have to offer.
--Diversity abounds: Photograph polar bears in the Arctic on an Adventure cruise where National Geographic photographers will give you tips on taking better photographs. (Here's what I wrote about one to the Artic Circle in 2011.) You'll find "expeditions" to Holland and the British Isles too, complete with talks from experts every evening.
--Escape the crowds: Sail to out of the way ports on a yacht with as few as 90 passengers aboard Windstar where you might even be able to go to the farmer's market with the chef. Watch the world go by as you cruise down a river with fewer than 200 passengers, stopping in picturesque towns in France or along the Rhine in Germany, maybe having a beer tasting along the way. (See what I said about cruising on the Seine with Avalon Waterways.)
--Let someone else do all the navigating: Cruise lines are increasing their overnight stays in cities (nearly every itinerary on Crystal includes an overnight stay) so that you can see and do more in unique locales (think jewelry making with a designer in a Rome studio) Princess will have five ships in Europe this summer, including the line's two newest vessels offering 48 itineraries to more than 120 destinations.
These trips don't have to bust the bank either. There are lots of deals out there, including two-for-one fares. If you're cruising with kids, for example, MSC Cruises invites those under 11 to cruise free and teens to cruise at a discount. This is one time you want to use a travel agent—someone who is an expert on cruises who can help you sift through all the choices and pick the ship that is right for you. You can find one through the Cruise Lines International Association.
What are you waiting for?
Eileen Ogintz is the creator of the syndicated column and website Taking the Kids. She is also the author of the ten-book Kid's Guide series to major American cities and the Great Smoky Mountains. The third-edition of the Kid's Guide to NYC has just been released.