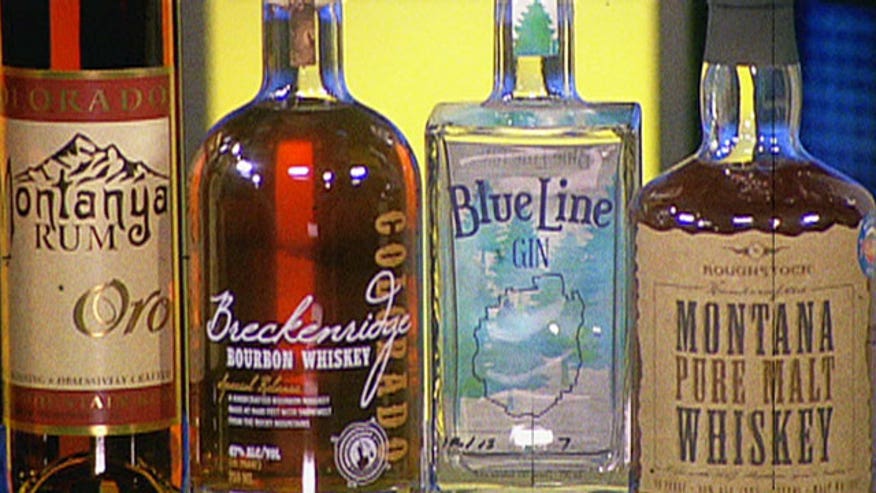 You may associate a cold beer with a day on the slopes. But now, from Vermont to Colorado to Montana, distilleries are getting into the après ski food and drink action.
Not only can you find the best of comfort food, you can take your pick of cocktails mixed by expert mixologists with vodka, gin, bourbon and rum distilled in or near ski towns.
Distillers are partnering with ski resorts to offer skiers some great post-slope libations. For example, some two dozen distilleries now participate in Colorado's annual Distillers Festival.
And with these drinks, you'll find plenty of good eats. Here's a sample of where you can take your après ski tipples up a notch.
High West Distillery & Saloon: Park City, Ut.
High West Distillery & Saloon, located in buildings on the National Historic Register next to the Town Lift, is the only ski-in gastro distillery. You can find High West Whiskey Campfire Rye—a special Double Rye that (a blend of two Straight rye whiskies), vodka and cocktails made with fresh ingredients. Why not try High West Lemonades or Dead Man's Boots –a drink made with rye, tequila, lime juice and simple syrup. Take a tour of the distilling operation and learn how whiskey is made, or stay for dinner and have their signature dishes: Whiskey braised short ribs or three-bean bourbon chili?
Montanya Distillers: Crested Butte, Colo.
The tiny southwest Colorado ski town of Crested Butte is where you'll find Montoya Distillers and their award-winning high-mountain rum made from just four ingredients—Colorado mountain water, yeast, sugar cane and honey they caramelize themselves. There are 22 different rum cocktails, live music and more.
Breckenridge Distillery Breckinridge, Colo.
Breckenridge Distillery is recognized as the highest distillery in the world. At 9,600 feet, it boasts of award-winning products made with snowmelt from the Rocky Mountains. Check out the tasting room located in the heart of downtown Breckenridge where you'll find complimentary tastings of their Breckenridge Bourbon, rated one of the world's top three bourbons in the world at the International Wine and Spirits Competition in 2011. It also serves Breckenridge Vodka, Breckenridge Bitters and even Breckenridge 9,600 BBQ Sauce, Dude Sweet Chocolate Bourbon Sauce, a spiked chocolate sauce.
Vermont Spirits: Quechee, Vt.
Vermont Spirits in uses local agricultural products—even maples and apples—to make their vodkas. Try the crimson vodka with apples from the Champlain Valley, No. 14 Bourbon made with Vermont maple syrup, or Coppers Gin is made with wild juniper berries hand-picked in Vermont. Find plenty of drink recipes here. How about a Moo-tini—Vermont White Vodka and Kahlua?
Lake Placid Spirits: Lake Placid , N.Y.
Lake Placid is a big ski town known as the site of two winter Olympics, but is now the home of Lake Placid Spirits. Even the distiller, Mike McGlynn, is a former ski racer. Their newest product, Blue Line Gin, distilled using Lake Placid lake water, Northern White Pine and Adirondack juniper, is winning medals.
Woody Creek Distillers: Aspen Colo.
Just down the road from the town of Aspen is Woody Creek Distillers, which produces hand-crafted vodka from potatoes grown on its own farm that is batch-distilled. It uses other local sources for a variety of other spirits, a process you can learn about at the tasting room, where visitors can sample the spirits alone or in craft cocktails. Best of all, you can ride a bike from Aspen to the distillery like we did last summer.
Roughstock Distillery: Bozeman, Mont.
In Montana you would expect a good whiskey. But Roughstock Distillery is actually the first distillery in the state in more than 100 years. Don't miss its pure malt whiskey, plus rye, wheat and bourbon. And it's just down the road from the Big Sky ski resort.
For more ski country options, check out Taking the Kids Guide to Fun in the Snow.
Eileen Ogintz is the creator of the syndicated column and website Taking the Kids. She is also the author of the ten-book Kid's Guide series to major American cities and the Great Smoky Mountains. The third-edition of the Kid's Guide to NYC has just been released.