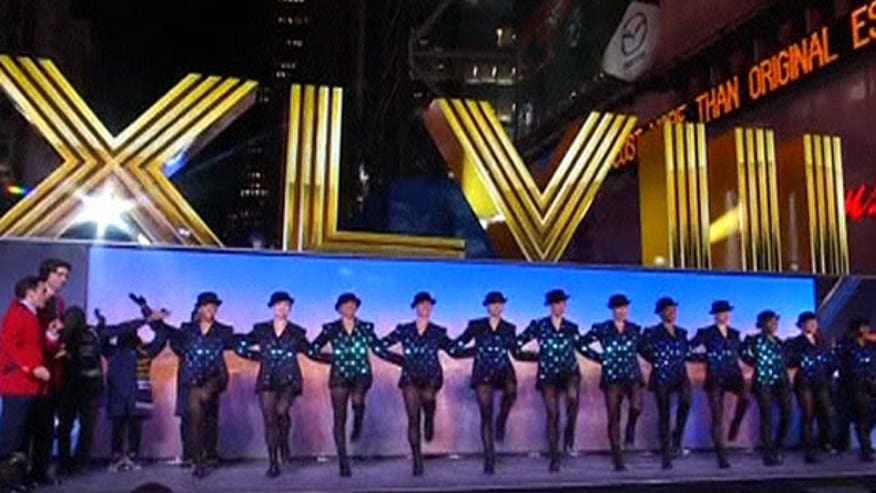 Are you ready for some football?
When the Denver Broncos face off against the Seattle Seahawks on Super Bowl Sunday, all eyes will be on Met Life stadium in New Jersey.
But make no mistake, New York City is also getting in on the gridiron action with its transformation of 13 blocks around Times Square into Super Bowl Boulevard--a themed outdoor street fair that has taken over one of the city's busiest areas.
From the photo op possibilities in front of the glass-encased Lombardi Trophy to a 60 ft tobaggan run, tens of thousands of tourists and locals are flocking to midtown Manhattan to get in on the fun.
Sponsored by the Super Bowl Host Committee and GMC, the festivities start at the famed Macy's in Herald Square where a spectacular video show celebrating football is projected on the store's facade. Then it is on to the rush zone where people of all ages can step inside the world of the NFL with an animated display. The street fair continues with an autograph and concert stage where fans can meet players from the Dallas Cowboys' DeMarcus Ware, the Chicago Bears' Matt Forte, the Kansas City Chiefs' Eric Berry and many more.
For a great photo opportunity, head to the back drop of the week's festivities: the Super Bowl Roman Numerals that tower 20 feet above the cross section of Times Square at 42nd St. and Broadway. They say the neon lights are bright on Broadway but this spectacular tribute to the game makes it even brighter.
And despite the cold, fans are waiting in line for hours for the rare opportunity to get up close to Vince Lombardi Trophy, which will be given to the Super Bowl winners The handcrafted silver trophy is on display at West 44 St. from noon to 10 p.m.
But the centerpiece of Super Bowl Boulevard is the 60 foot-tall, 180-foot-long toboggan run, where visitors slip down the giant slide on burlap sacks. It costs $5 but the proceeds go to charity.
Another nearby attraction that few fans will see is the Bud Light Hotel docked on the Hudson River. The iconic beer company has completely re-branded the cruise ship The Norwegian Getaway, even down to the blankets. About 4,000 guests will fill 1900 staterooms over the weekend. And musical acts like the Foo Fighters and Run DMC are expected to perform in a space next door to the luxury liner.
So while a lucky few will get a chance to witness the big game in New Jersey, serious Super Bowl fun is being had on the streets of New York City.