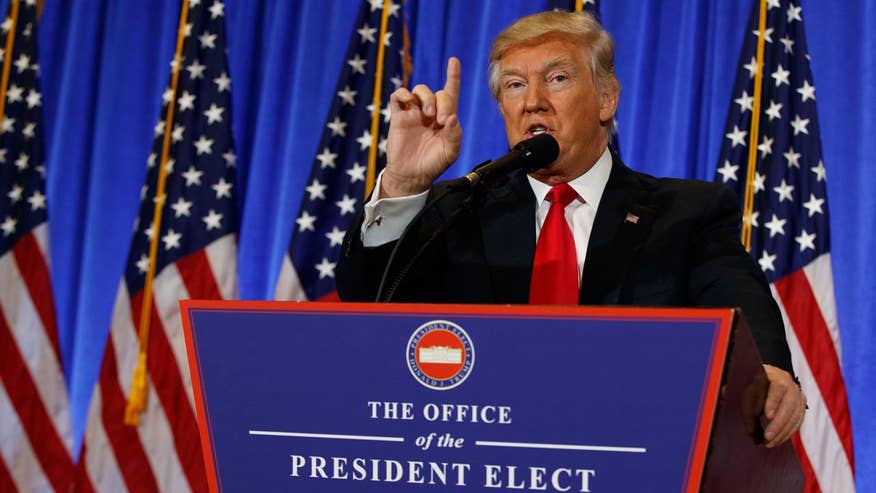 The leader of a Russian-American business was reportedly behind some of the salacious material contained in the discredited dossier of President Donald Trump.
The Wall Street Journal reported Tuesday that statements made by Sergei Millian, 38, about Trump's relationship with Russia were relayed by an intermediary to the British ex-spy who leaked the dossier.
A person familiar with the dossier told the Journal that some of the unverified allegations that allegedly came from Millian were that of blackmail that could be used against Trump and the claim Trump aides worked with Russia in the hacking of prominent Democrats.
Trump and Russian officials have dismissed the claims made in the dossier. Former Director of National Intelligence James Clapper said earlier this month that intel officials did not make "any judgment that the information in this document is reliable."
Former CIA Director John Brennan and Trump had a spat over the dossier earlier this month too. Brennan rejected the suggestion that he may have leaked the unsubstantiated dossier that claimed Russia had compromising allegations about Trump.
"First of all, this is not intelligence community information," Brennan said Monday. Brennan said he did not read the document and, according to the Wall Street Journal, gave it no particular credence.
Millian, a Belarus-born American citizen, has claimed to have helped market some of Trump's business properties to prospective Russian buyers. He posted several photos of himself at VIP inauguration events last week and told the paper in an email the dossier was "fake news" and "an attempt to distract the future president from real work."
Trump Organization executive Michael Cohen also slammed the dossier and was surprised that Millian could've been the source for some of the claims. Cohen said there was "not an ounce of truth" to Millian's claims to have had a relationship with the president. Cohen said they met once for a photo-op.
Trump on Twitter has openly questioned if the intelligence community was behind leaking the memos to the press. BuzzFeed released the documents in bulk this month despite the site's own disclaimer that much of the information could not be verified.
Russian President Vladimir Putin dismissed the dossier, saying Trump's enemies were "worse than prostitutes."
Click for more from The Wall Street Journal.