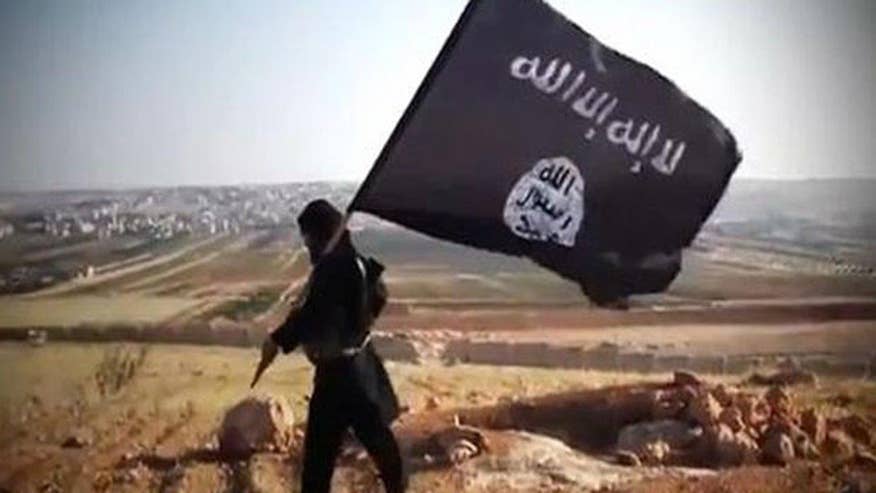 Donald Trump likely hoped that a letter backing him and signed by 88 former generals and admirals would prompt journalists to report on his support within military leadership -- what he got, instead, were media guns using Pentagon brass for target practice.
Trump, who on Wednesday delivered a major policy speech on the state of the U.S. military, was touted in the letter as a commander in chief capable of dealing with "enemies of this country [who] have been emboldened" by weakness in Washington.
" … we support Donald Trump and his commitment to rebuild our military, to secure our borders, to defeat our Islamic supremacist adversaries and restore law and order domestically," read the letter. "We urge our fellow Americans to do the same."
The Washington Post immediately combed through the lengthy roster of signatories and noted that one, retired Lt. Gen. William G. "Jerry" Boykin, was reprimanded for disclosing classified information in a 2008 memoir, "Never Surrender: A Soldier's Journey to the Crossroads of Faith and Freedom." Boykin also happens to be the co-founder and former commander of the elite Delta Force, and carried out missions in Iran, North Korea, Somalia and Colombia during his storied career.
He angered Muslims around the world in 2003 when, giving a speech about his hunt for a Somali warlord, said, "I knew that my God was a real God, and his was an idol."
Boykin, who had become executive vice president at the conservative Family Research Council by the time the Pentagon investigated him, has long insisted he had permission for the disclosures and has hinted that the probe was politically motivated.
The list of generals and admirals was put together by Army Maj. Gen. Sidney Shachnow, a Holocaust survivor, and Rear Adm. Charles Williams of the Navy.
The Daily Beast also searched the list for anyone with a black mark on his stripes. In a story headlined "The Disgraced and Little-Known Generals Backing Donald Trump," the outlet reported that four were present during a massive 1991 scandal in which more than 100 Navy and Marine Corps aviation officers were alleged to have sexually assaulted 90 people at the 35th Annual Tailhook Association Symposium in Las Vegas. None of the signatories were charged, although one later served as a Navy lawyer in the case.
"To be sure, scores of the signatories had exemplary military records and continue to work in public service," the Daily Beast article seemed to grudgingly acknowledge. "There are Vietnam veterans, three four-star generals and an admiral, as well as key commanders in the U.S. war in Iraq."
The Washington Post even sought to drive a wedge between Trump and his military backers by noting that retired four-star Army Gen. Burwell Bell III was once a top NATO commander, and then noting that Trump has questioned NATO's usefulness.
Three other four-star generals supporting Trump "all retired more than 20 years ago," the Post wrote.
CNN's Anderson Cooper scored a Tuesday night interview with retired Army Lt. Gen. Mark Hertling, who dismissed the names on Trump's list.
"I didn't recognize many of those names as being there in the fight with me over the last 16 years," Hertling said. "There aren't a whole lot of names in the fight against Al Qaeda or several of the other forces."
The media was not the only party to seemingly scoff at Trump's flag officer support.
"Compare where Trump is with where both Romney and McCain were," Hillary Clinton, Trump's opponent in the November presidential race, told Fox News. "They had between 300 and 500. I am doing better than any Democrat. He is doing worse than recent Republicans."
For his part, Trump thanked the military brass for supporting him.
"I thank each of them for their service and their confidence in me to serve as commander in chief," Trump said in a statement. "Keeping our nation safe and leading our armed forces is the most important responsibility of the presidency."