Panama Captures Alleged Hells Angel Wanted for 22 Murders
By ,
Published December 16, 2016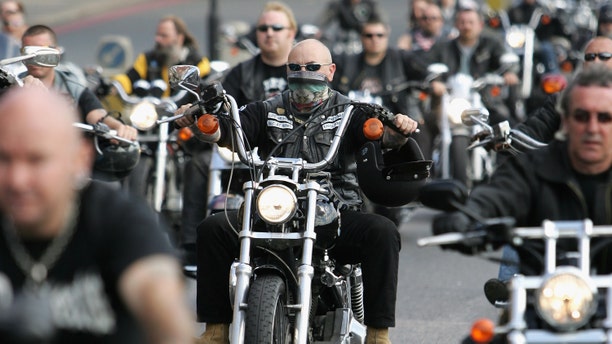 Authorities in Panama apprehended an alleged member of the Hells Angels motorcycle club wanted for 22 murders in Canada.
Panamanian police said that they arrested Michael Smith, aka 'L'Animal', about 100 miles west of Panama City in the tourist region of Playa Coronado following a two-month surveillance operation. Smith was one of 24 Hells Angels members and associates who evaded Canadian authorities during a number of raids in 2009 meant to cripple the club's operations in Quebec and New Brunswick.
Smith was found about 50 meters from a police station in an apartment stocked with several cases of beer and a large quantity of beef.
Along with being wanted for the 22 counts of murder, Smith is also wanted on charges of drug trafficking and gangsterism.
Quebec police said that he is a member of the biker club's South Chapter and was active in the group during a period between 1992 and 2009 known as the "biker war," when the Hells Angels battled with another Canadian gang, the Rock Machine.
Panamanian police said they are co-ordinating his extradition to Canada.
Smith's capture gives hope to Canadian authorities that they will be able to track down some of the other Hells Angels members and associates who escaped the 2009 raids, including David Macdonald Carroll.
Carroll, a member of the Quebec Nomads Chapter of the Hells Angels, has been convicted of assault, drug trafficking and firearms offences in Canada. He is also wanted for allegedly committing 13 murders.
Police said that he has travelled to Mexico, the United States, Brazil and other parts of South America as well as Europe, New Zealand and Australia.
Follow us on twitter.com/foxnewslatino
Like us at facebook.com/foxnewslatino
https://www.foxnews.com/world/panama-captures-alleged-hells-angel-wanted-for-22-murders