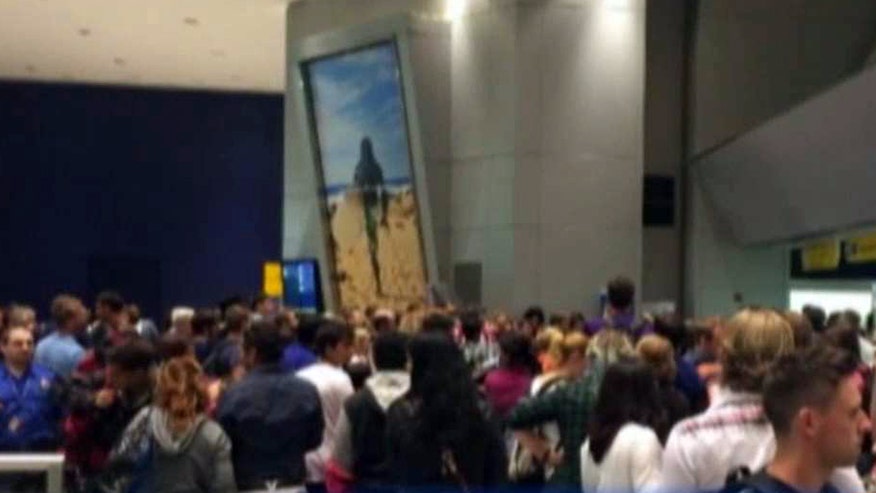 A computer outage left hundreds of international travelers stranded at New York's Kennedy Airport Sunday.
A Port Authority spokesperson said a Verizon Wireless server crashed at around 4 p.m. local time, disrupting Wi-Fi service in the airport's Terminal 7. The terminal is operated by British Airways, which leases space to other airlines, including Iberia, Cathay Pacific, and Qantas.
The outage meant that airline agents were forced to scrap their usual check-in procedures and handwrite boarding passes and baggage claim tickets.
As of late Sunday, approximately 1,200 people were waiting to be checked into nine flights scheduled to take off between 10 p.m. and 1 a.m., according to PIX 11.
Passenger Mike Priestly was scheduled to fly to London on British Airways at 9:55 p.m., he told CBS New York. An hour later, he was still waiting.
"It's been pretty packed. And pretty cramped and pretty unsafe at times," said Priestly, who also complained of "pretty poor customer service. There's been no public announcements to any of the customers waiting in there."
The Port Authority said the outage did not affect TSA operations at the airport. The agency had no immediate estimation of when the server would be up and running.