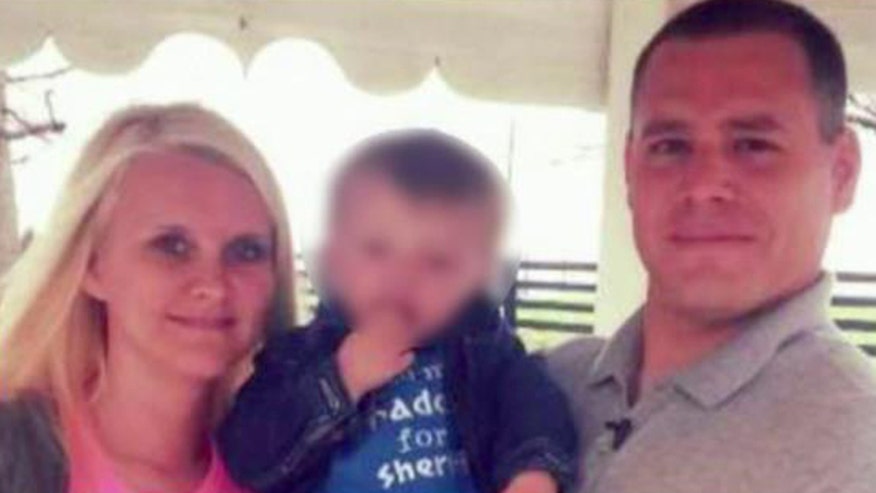 The sister of a Kentucky woman missing for more than a week cast suspicion on the missing woman's live-in boyfriend in an interview Monday.
Crystal Rogers, a 35-year-old mother of five, was last seen July 3 by boyfriend Brooks Houck at the couple's home in Bardstown, Ky. Houck told police that Rogers had stayed up late that night, and was gone when Houck woke up the following morning. He then waited another two days to contact authorities.
In an interview with ABC News, Rogers' sister Brooke Ballard cast doubt on Houck's claims.
"The stories just don't add up. You just don't go to bed one night and not know she's gone and then not worry when she left the baby," Ballard said. "He has not offered once to search -- or help -- or do anything for the family."
Houck has denied any role in Rogers' disappearance. He has taken a lie-detector test with inconclusive results. The couple have a two-year-old son.
Investigators have not named any suspects or persons of interest in Rogers' disappearance and have described Houck as being cooperative during the investigation. On Friday, police executed a search warrant at Houck's family farm.
Police found Rogers' maroon Chevy Impala July 6. It had been abandoned with a flat tire near the Bluegrass Parkway. Inside, police found her purse, keys and cellphone.
WLKY-TV reported Saturday on the search being led by Rogers' mother.
"We have a 20-mile radius around Bardstown," Rogers' great uncle Sam Johnson told the station. "We're searching every road, every ditch line, wells, sink holes on properties, we're going after them."
People in the small town who don't know Rogers have joined the search, which numbers more than 100 people.
"It's sad for them, the community and there's a lot of people pulling together," volunteer Melvin Pointon told the station.
The police investigation is being led by the Nelson County Sheriff's Department.
Police are asking anyone with information on Rogers' disappearance to call the sheriff's office at 502-348-1840. A total of $71,000 in reward money is being offered for information that leads to her return.