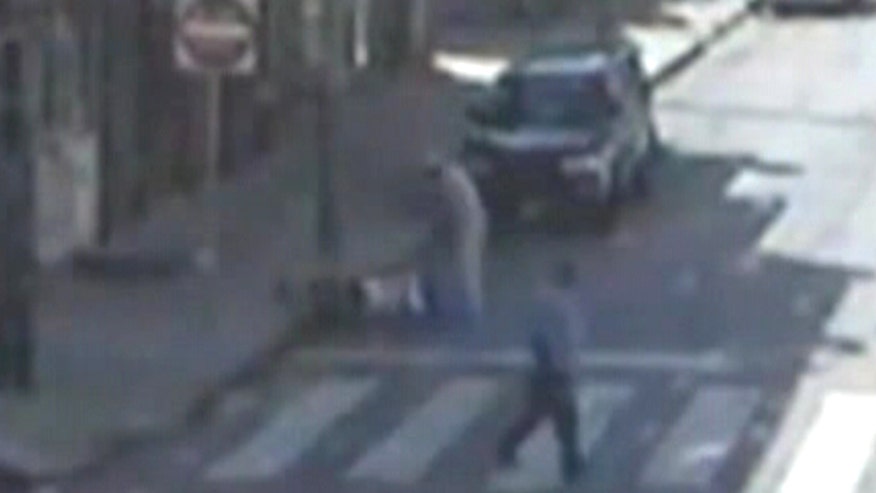 Philadelphia police Thursday identified the suspect in last week's assault on a blind man in broad daylight, MyFoxPhilly.com reported.
The suspect was identified in reports as Mustafa Guyton, who has been on parole from previous felony convictions. Police went to Guyton's parents' home to make an arrest, but he took off after seeing his image on the news, the station reported. His parents are reportedly working with police to get him to surrender.
Officials say a surveillance camera on a Germantown streetcorner captured video of the Oct. 2 aggravated assault on the 33-year-old man.
Police say the man was walking east on a street just after noon when another man approached and struck him, knocking him to the ground.
While on the ground, the blind man takes two punches, and then gets kicked nearly a dozen times by the attacker. He offered no defense. Police noted that the video shows bystanders did nothing to intervene. There were no calls to 911 until after the attack, and that call did not even specify that the man had been attacked.