On the down side, Mexico had a devil of a time qualifying, running through no less than four national team coaches in an attempt to find just one who could darle pie con bola ("strike ball with foot"). In the process, they required massive assistance from their archrival, the USA, just to edge out Panama for the right to take on New Zealand and earn a berth in Brazil.
On the up side, all that gets wiped out, and, on paper anyway, El Tri is still one of the most talented squads in the world.
On the other hand, the man they finally landed on to shepherd the team while in Brazil is an oddball who wants his players to abstain from sex. Correct us if we're wrong, but doesn't that actually provide them with an incentive to go home sooner?
Players to Watch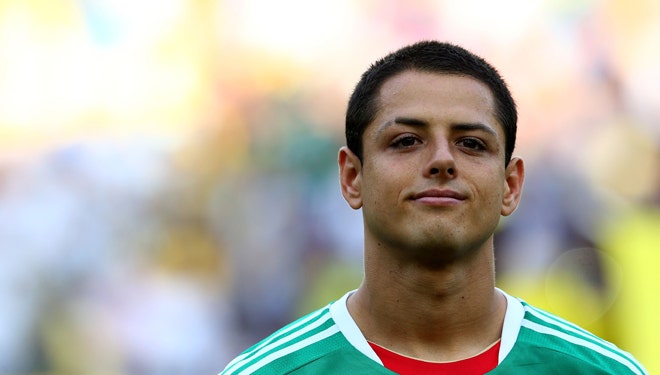 Javier "Chicharito" Hernández: Chicharito is an extremely talented player who cannot create opportunities for himself or make those around him any better. An oxymoron? Sure, but an oxymoron that Mexico absolutely needs to be on his A game, playing selfishly and poaching goals left and right.
Giovani dos Santos: The 25-year-old attacking midfielder played on the wing during the 2010 World Cup and came in second to Germany's Thomas Müller for Best Young Player. In 2012, he provided the spark for Mexico's gold medal Olympic squad, but the half-Brazilian, half-Mexican had been a disappointment at the club level before his current stint with Spanish club, Villareal, where he's scored 11 goals in 31 games.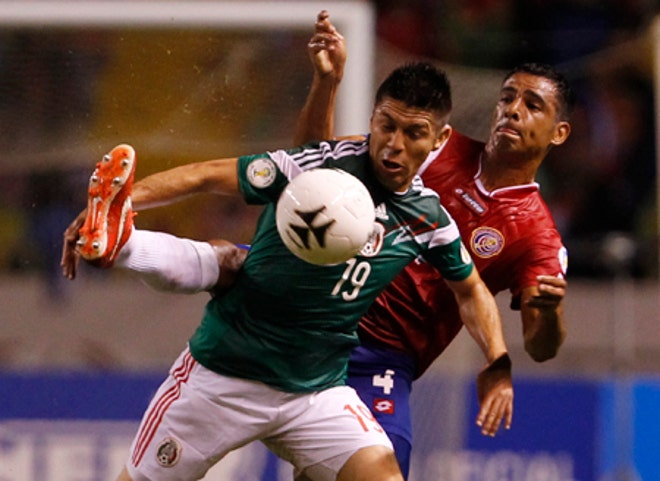 Oribe Peralta: The 30-year-old forward hasn't made a lot of national team appearances, only 30 since 2005, but he's scored 16 times in those matches. Peralta saved El Tri's bacon too many times to count during the London Olympics (he got both of Mexico's goals in the gold medal match) and World Cup qualifying. Unlike many players (yes, Chicharito, we're looking at you), Peralta works hard for every goal he gets.
Rafa Marquez: Jürgen Klinsmann of the U.S. team spurned his iconic older player, Landon Donovan, leaving him at home. Miguel Herrera, the coach of El Tri, is taking his elder statesman—Rafa Marquez—to Brazil and has given him the captain's armband, despite the fact that Klinsmann had far more reason to take Donovan.
Herrera's decision will come back to haunt him—question is how soon? During the group stage or in the Round of 16?
Guillermo Ochoa: A "veteran" of the 2006 and 2010 World Cups, Ochoa never got off the bench during either. One of the four coaches during El Tri's bloody September-October of 2013, Victor Manuel Vucetich, actually recruited the keeper of Ajaccio in France, assuring him that it was Ochoa's goal to defend. But Miguel Herrera has indicated his mind isn't made up whom to use. Given the lack of speed in Mexico's back line, it will be a critical decision.
Coach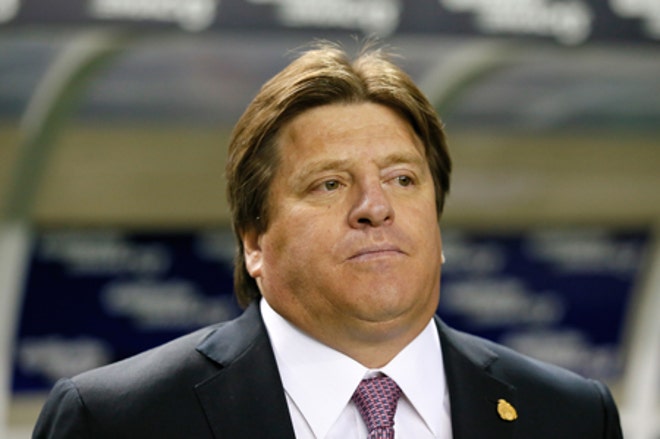 Miguel Herrera: The former Club América coach was hired specifically for El Tri's intercontinental playoff with New Zealand. He responded by snubbing Mexico's European players and going with an América-heavy squad. Their success bought him eight more months as national team coach, but his final 23-man roster swings the pendulum back toward Europe.
Will any of it be enough to turn around this talented, enigmatic team? Probably not.
Group
Success is a relative thing. For Brazil anything short of a championship will be considered a failure. For Mexico, Cameroon and Croatia, just getting to the Round of 16 will be a major accomplishment. For all the trouble that El Tri had qualifying, they are in a pretty good position. In terms of talent, they outclass Cameroon and are on a par with Croatia. Plus, of all the teams in all the groupings in the world, Brazil seems to have a little bit more of a problem with Mexico than it should, having lost to them 10 times and tied 6 out of 38 matches.
Quirk
For all its soccer success, El Tri owns a dubious World Cup distinction: Between 1930 and 1958, Mexico lost 9 consecutive Cup matches, the most of any team. Their first point, from their second game of the 1958 Sweden World Cup, was earned by playing Wales, a country that had never before and has never again qualified, to a 1-1 tie.
Schedule
v. Cameroon, Fri. June 13, 12 p.m., Natal
v. Brazil, Tues., June 17, 3 p.m., Fortaleza
v. Croatia, Mon., June 23, 12 p.m., Recife
All times Eastern
Follow us on twitter.com/foxnewslatino
Like us at facebook.com/foxnewslatino