History
Remains of a 750-year-old city, founded by the descendents of Genghis Khan, have been unearthed along the Volga River in Russia.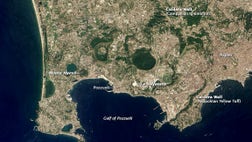 Evolution
VANCOUVER, British Columbia Neanderthals disappeared from Europe 40,000 years ago, about the same time as the region's biggest volcanic blast in the last 200,000 years.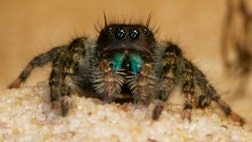 Biology
The jumping spider, famed for its excellent vision and pouncing skills, has long been an enigma to neurobiologists.